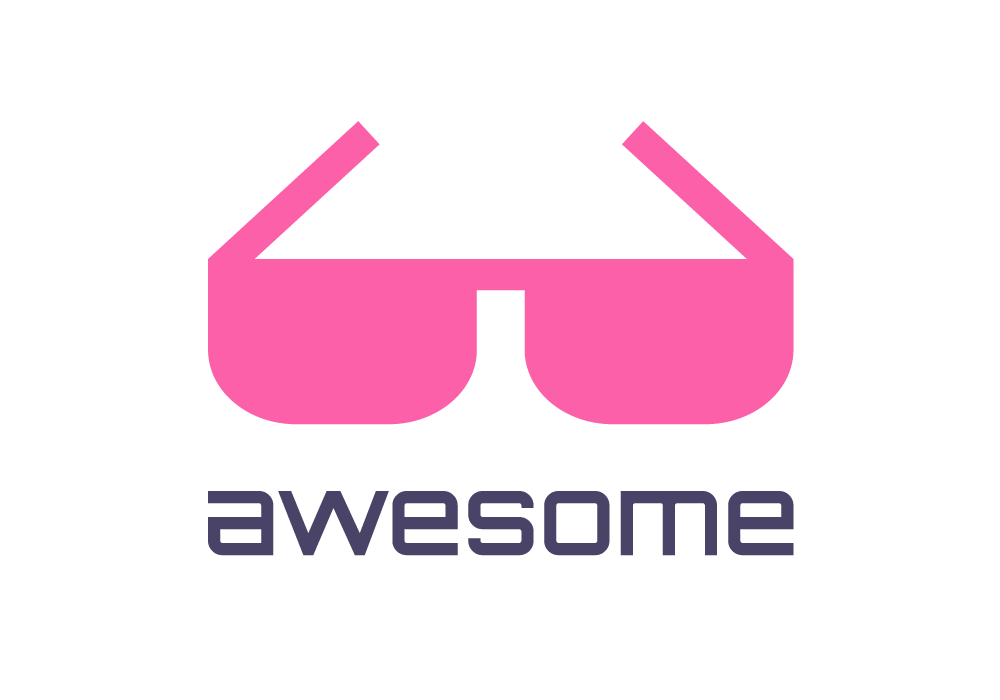 Curated list of awesome lists
An awesome & curated list of best applications and tools for Windows.
*Please, consider supporting my work as a lot of effort takes place to generate this list! Thanks a lot.
Items marked with are open-source software. Items marked with are free.
Applications
Audio
Chat Clients
Compression
Customization
Data Recovery
Cacher - Cloud-based, team-enabled code snippet manager with Gist sync, VSCode/Atom/Sublime packages and full-featured web client.
DB Browser for SQLite - High quality, visual, open source tool to create, design, and edit database files compatible with SQLite
ExtendsClass - Online tools for developers (REST/SOAP clients, SQLite browser, Regex tester, XPath tester)
Fiddler - Web debugging proxy.
FileZilla - FTP, FTPS and SFTP client.
Fork - A fast & friendly Git client for Windows (and Mac).
Git Extensions - A powerful and easy to use UI for Git.
GitHub Desktop - GitHub Desktop is an open source Electron-based GitHub app.
GitKraken - A beautiful, cross-platform Git client.
HeidiSQL - Powerful and easy client for MySQL, MariaDB, Microsoft SQL Server and PostgreSQL.
HTTP Toolkit - HTTP debugging & mocking tool.
I'm Only Resting -A feature-rich WinForms-based HTTP client
Insomnia - A modern REST client with a beautiful interface.
Keylord Cross-platform GUI client for Redis, LevelDB and Memcached key-value databases.
Mamp - Local server environment.
Meld - A visual diff and merge tool.
NSudo - A Powerful System Administration Tool.
Open Server - Portable server platform and software environment (like MAMP, XAMPP, WAMP and very user friendly).
Pixie - A simple color picker for developers.
pngquant - Apply lossy compression on PNG files with or wi
PostgreSQL Database - A comprehensive list of tools.
Postman - REST client with intuitive user interface to send requests, save responses, add tests, and create workflows.
Process Explorer - A powerful task manager.
Process Hacker - Excellent full blown task manager.
Process Monitor- A sysinternal tool shows real-time file system, Registry, network and process/thread activity.
RazorSQL - A GUI for managing SQLite databases which requires major work.
Redis Desktop Manager Cross-platform open source Redis DB management tool.
Robo 3T - A lightweight GUI for MongoDB enthusiasts.
SourceTree - A free Git & Mercurial client.
Sql Wave - A MySQL database manager.
SSLyog - A powerful MySQL administration tool
TailBlazer - A small fast tool for browsing through logs
TortoiseGit - Git client with full shell integration.
Tower - Tower - the most powerful Git client for Mac and Windows.
Vagrant - A tool for building and managing virtual machines.
Visual Studio Code - Lightweight Source Code Editor.
Visual Studio - Ultimate Microsoft Developer Tool.
Wamp - Web development environment.
WinSCP - Free open source SFTP, FTP, WebDAV and SCP client.
Wireshark - A network protocol analyzer.
WMI Explorer - Provides the ability to browse and view WMI namespaces/classes/instances/properties in a single pane of view.
Xampp - Apache driven web development environment.
Xftp 5 - Flexible and lightweight SFTP/FTP client.
Zsh - A powerful command line shell.
Documents
E-Book Utilities
Bookviser - Awesome application for Windows 8 devices to read eBooks in a simple way.
Calibre - Powerful software for e-book management and conversion.
kobo - Incredibly ugly but powerful software for ebook management and conversion.
Email
Mailbird - IMAP and POP3 email client, featuring customization, complete touch support and multiple language support.
Mailspring - A fast and maintained fork of Nylas Mail, built on modern web technologies.
Nylas Mail - An extensible desktop mail app built on the modern web.
Postbox - The Power Email App
Thunderbird - Email client with minimalistic design.
BlueMail - beautifully designed, powerful and easy to use email app if you're looking for cross-platform functionality.
Games
0 A.D. - A free, open-source real-time strategy game of ancient warfare.
Awesome Games - List of games hosted on Github.
Freeciv - A Free and Open Source empire-building strategy game inspired by the history of human civilization.
Godot Engine - Free and open source game engine. Easy to get started and flexible for intermediate users.
GOG - DRM-free game store with a lot of old games but also has a rich collection of new games.
Itch.io - Install, update and play indie games.
LuaStudio - Free game development tool/engine. Create games and other graphic focused apps on Windows using Lua/LuaJIT programming language. Export them to many platforms including iOS, Android and Mac.
Origin - Like Steam, but for EA.
Steam - Largest online video game retailer. Desktop app allows you to organise your library of games and play them at any time. But you already knew that.
Unity - Free game engine. Easy to pick up and use with a number of tutorials.
Unreal Engine - Another free game engine. Lots of documentation and easier to pick up, but you pay 5% royalties to Unreal when you make money from UE-based games.
Warsow - Free & fast-paced FPS game for Windows.
Graphics
Text Editors
IDEs
Android Studio - The official IDE for Android based on the IntelliJ platform.
CLion - Smart cross-platform IDE for C/C++ that uses CMake as a build system.
Eclipse - A powerful IDE.
IntelliJ IDEA - A modern Java IDE with free community edition.
NetBeans IDE - A free and open-source IDE.
PhpStorm - Lightning-smart PHP IDE with major frameworks support.
PyCharm - Python IDE for professional developers with free community edition.
Rider - A cross-platform .NET/Mono IDE.
RubyMine - An intelligent Ruby IDE that supports many modern frameworks.
Visual Studio - Microsofts official IDE. Supports a multitude of languages via plugins.
WebStorm - A smart JavaScript IDE that uses the full power of the modern JavaScript ecosystem.
Online Storage
Backup
Arq - Backs up your files to your own cloud account (Amazon Cloud Drive, AWS, Dropbox, Google Drive, Google Cloud Storage, OneDrive, and SFTP).
Bvckup 2 - Light, versatile data replication software.
Duplicati - Free backup software to store encrypted backups online For Windows, macOS and Linux.
Productivity
Terminal
Alacritty - A cross-platform, GPU-accelerated terminal emulator
Babun - Alternative Windows shell based on Cygwin.
Cmder - Console emulator package with clink shell.
ColorTool - Set custom color schemes for the Windows Console with support for iTerm color schemes.
ConEmu - Customizable terminal with tabs, splits, quake-style and more.
ConsoleZ - Modified version of Console 2 for a better experience and a better visual rendering.
FluentTerminal - A Terminal Emulator based on UWP and web technologies.
Hyper - A terminal built on web technologies.
Kitty - advanced Putty (SSH and telnet client).
MobaXterm - Xserver and tabbed SSH client.
mRemoteNG - The next generation of mRemote, open source, tabbed, multi-protocol, remote connections manager.
MTPuTTY - Multi-Tabbed PuTTY.
Putty - SSH and telnet client.
Terminus - modern, highly configurable terminal app based on web technologies.
Windows Terminal - Microsoft's official new terminal for Windows.
Utilities
Algo - Personal IPSEC VPN in the cloud.
Video
DaVinci Resolve - Professional video creation software for editing, visual effects, color correction, and audio post production.
HandBrake - High performance video encoding and conversion tools with a nice GUI.
K-Lite Codecs - Collection of DirectShow filters, VFW/ACM codecs, and tools.
mpv - Media player.
Olive Video Editor - Open source cross-platform non-linear video editor.
Open Broadcaster Software - Free and open source software for video recording and live streaming.
PotPlayer - Multimedia player with a wide collection of codecs which also offers extensive configuration options for users.
ScreenToGif - ScreenToGif allows you to record a selected area of your screen and save it as a gif or video.
Shotcut - Open source cross-platform video editor.
SMPlayer - Multimedia player that can save different preferences for any single video.
VLC - Multimedia player and framework that plays DVDs, Audio CDs, VCDs, and various streaming protocols.
Videotape - Video player for windows 10 focused on simplicity with a beautiful and easy to use interface.
Setup
Windows 10 Setup
http://www.theverge.com/2015/7/31/9077997/microsoft-windows-10-clean-install-how-to-guide
http://www.howtogeek.com/224342/how-to-clean-install-windows-10/
Win10-Initial-Setup-Script - Powershell script to turn off or on various defaults in Windows
Windows 8.1 Setup
http://windows.microsoft.com/en-IN/windows-8/clean-install
Security
Miscellaneous
Discussion Forums
Windows
IRC channels
Reddit
Contribute
Contributions are most welcome, please adhere to the contribution guidelines.
Backers
Thank you to all our supporters! 🙏
*Please, consider supporting my work as a lot of effort takes place to generate this list! Thanks a lot.
License
This work is licensed under a Creative Commons Attribution 4.0 International License.