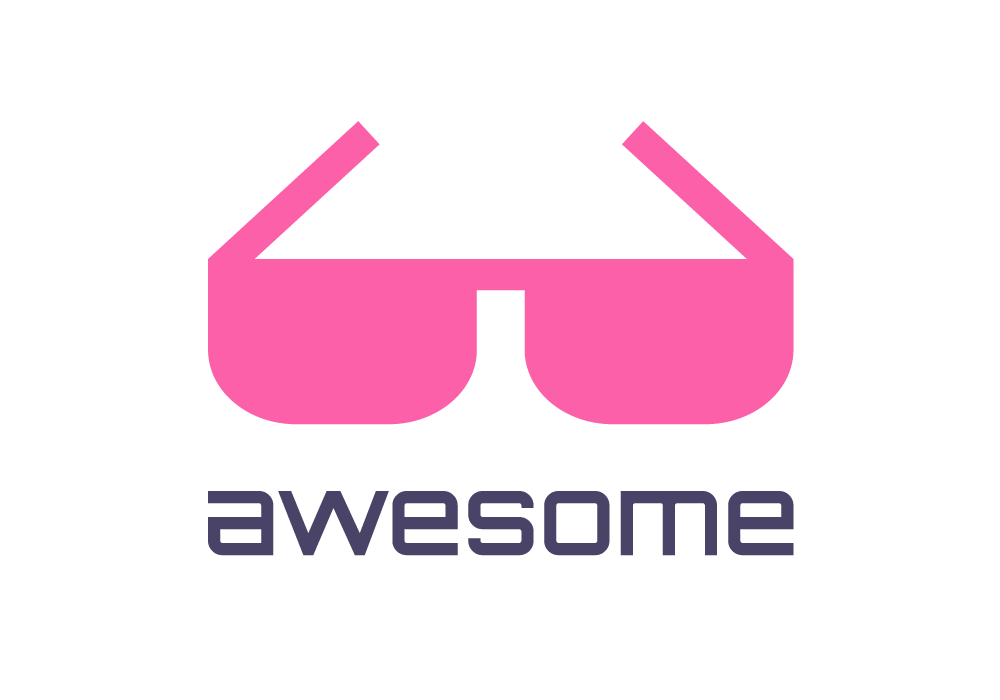 Curated list of awesome lists
Awesome Common Lisp
A curated list of awesome Common Lisp libraries.
For awesome software, see lisp-lang.org's success stories and the awesome-cl-software list.
All libraries listed here are available from Quicklisp unless stated otherwise. The ones marked with a ⭐ are so widespread and solid that they became community standards. You can't be wrong with them. This is the case for Quicklisp, BordeauxThreads and such. Libraries denoted with a 👍 are the ones we like and want to promote here at the Awesome-cl list. They proved solid, they may solve a problem better than a community standard but they aren't as widespread, or not considered as stable. For example, we prefer Spinneret over Cl-Who.
Add something new! See the contributing section for adding something to the list.
This is released under the GNU Free Documentation License - its text is provided in the LICENSE file. This repository is also mirrored on NotABug - a fully-free (as in libre) alternative to Github. Preference is given to free software and sellers who aren't evil for physical resources.
Table of Contents
Audio
Build Systems
⭐ASDF - Another System Definition Facility; a build system for Common Lisp. Expat. Quicklisp (see library manager) uses ASDF under the hood.

known ASDF extensions, such as asdf-system-connections, that lets you specify systems that are automatically loaded when two other systems are loaded, to connect them.

asdf-linguist - Extensions for ASDF. Expat.
See also:
modularize - A modularization framework for Common Lisp. zlib.

provides a common interface to segregate major application components.
for instance, by adding module definition options you can introduce mechanisms to tie modules together in functionality, hook into each other and so on.
acts as a wrapper around defpackage and integrates into ASDF.
Compilers, code generators
APL
C, C++
Cryptography
Cryptocurrencies
See also legochain, a simple educational blockchain.
Database
NEW endatabas - Schemaless SQL document database with full history. AGPL-3.0.

built in Common Lisp and Rust.
in development, alpha product scheduled for Q2 of 2024. roadmap.
ORMs
Persistent object databases
See also Clache, that can save any object on disk.
Graph databases
cl-agraph, a minimal client for AllegroGraph. AllegroGraph is a horizontally distributed, multi-model (document and graph), entity-event knowledge graph technology. It is proprietary and has a free version with a limit of 5 million triples.
neo4cl - a library for interacting with Neo4J. Sends Cypher queries to a Neo4J server, and decodes the responses into something useful for processing in CL. Apache2.

and maybe: cl-neo4j - a thin neo4j RESTFUL client interface.

vivace-graph - graph database & Prolog implementation. Takes design inspiration from CouchDB, neo4j and AllegroGraph. It implements an ACID-compliant object graph model with user-defined indexes and map-reduce views. It also implements a master / slave replication scheme for redundancy and horizontal read scaling. Querying the graph is accomplished via a number of Lisp methods or via a Prolog-like query language. MIT.

"I have used Vivace Graph as an online catalog for millions of products, as the back end for a complex, adaptable VoIP-based IVR, as well as data store for several complex big data analysis systems, and finally as the engine for two recommender systems." (issue #23)
"Why is vivace graph so fast? I have been comparing it with SQL-based approach and Neo4j, and vivace graph is much, much faster."
and also:
restagraph - an app that dynamically generates REST APIs for a Neo4j database, using a schema defined within the database. GPL3.
facts - an in-memory graph database with transactions and rollbacks, logging/replay and dumping/loading to/from disk. BSD-style license (ISC).
Wrappers
To third parties
cl-influxdb - an interface to the Time Series Database InfluxDB. MIT.
pzmq - ZeroMQ 4.0+ Common Lisp bindings. Unlicense.
Data Structures
Accessing data structures:
👍 access - Consistent and nested access to most common data structures. BSD_3Clause.
modf - a setf-like macro for functional programming.
Other data structures:
Docker images
cl-docker-images - Docker images for ABCL, CCL, ECL, and SBCL on Windows (amd64) and Alpine and Debian (amd64, arm64, arm/v7) BSD_2Clause.
base-lisp-image - base Docker image for Common Lisp projects with SBCL or CCL and the latest ASDF, Qlot and Roswell.
archlinux-cl - Docker Arch Linux image with Common Lisp implementations (7 to this day). MIT.
Foreign Function Interface, languages interop
C
Clojure
ABCLJ - dead easy Clojure to Common lisp interop. EPL-2.0.
In development:
Cloture is in very early (pre-alpha) stages, but it has progressed far enough to load clojure.test, allowing the test suite to actually be written in Clojure.
See also those libraries:
clj-re - Clojure-style regular expression functions.
Erlang
Java
Objective-C
objc-lisp-bridge - A portable reader and bridge for interacting with Objective-C and Cocoa. MIT.
Python
See also async-process.
.Net Core
Miscellaneous
For Emacs Lisp:
CEDAR - an advance interactive development environment aiming to be Emacs compatible with all the features that come with it. (WIP)
CLOCC's elisp.lisp - Emacs Lisp in Common Lisp.

implementation of the Emacs Lisp language as a Common Lisp package. [1999]
does not attempt to reimplement the library of functions provided in Emacs to manipulate buffers and other related objects, so it focuses on the "pure" Emacs Lisp language; but it was able to run the non-UI parts of the Emacs Calendar. (S. Monnier, M. Sperber)
Game Development
Utilities:
cl-gamepad - Access to gamepads and joysticks on Windows, Mac OS, and Linux. zlib.
Graphics
These are libraries for working with graphics, rather than making GUIs (i.e. widget toolkits), which have their own section.
Those are bindings:
GUI
For an overview and a tutorial on GUI toolkits, see the Cookbook/GUI.
But that's not all:
Other utilities:
file-select - A library to invoke the native system file dialog to select or create files. Zlib.
See also this demo to use Java Swing from ABCL.
Mobile
LispWork's mobile runtime - Android and iOs. Proprietary.
LQML - a lightweight ECL binding to QML (both Qt5 and Qt6) derived from EQL5. LGPL and public domain.
See also MOCL below, CL as a library for mobile devices (iOS, Android and OSX) and hello-allien, SBCL built for an Android application (very new, 2023).
Implementations
Proprietary:
LispWorks - an integrated cross-platform development tool for Common Lisp.

reputed features include: the CAPI cross-platform and native GUI toolkit, the LispWorks IDE, the mobile platforme runtime (iOs, Android), its Java interface, the tree shaker to build lighter binaries, its KnowledgeWorks system for "rule-based, object-oriented, logical, functional and database programming", and more.
has a free edition, with limitations (heap size limit, time limit).

Allegro CL - provides the full ANSI Common Lisp standard with many extensions.

reputed features include: the AllegroCache object persistence database system, the KnowledgeGraph system, its concurrent garbage collector, its web-based IDE, and more.
has a free edition. It includes AllegroCache, with a size limit.

MOCL - CL as a library for mobile devices (iOS & Android) and OSX.
Other implementations, mainly for historical purposes:
CMUCL - An implementation from Carnegie Mellon University. Public domain. SBCL is a fork of CMUCL.
GNU CLISP - A GNU implementation; contains a compiler and an interpreter. Standard conformance. GNU GPL3. They develop on Gitlab.

compiles to bytecode, its default REPL is more user friendly than SBCL's (with symbol completion and readline integration).
however, it is not actively developed, it doesn't comply entirely to the ANSI standard, it is less performant than SBCL and it is lacking compatibility features.

Corman Lisp - a Common Lisp development environment for Microsoft Windows running on Intel platforms. MIT.
You can check the implementations' compatibility to common extensions here: portability.cl.
JSON
See this extensive comparison of JSON libraries.
JSON tools:
YAML
Language extensions
Portability layers
A large list of portability layers is collected here: portability.cl/. Here are some of them:
trivial-arguments - A portable library to retrieve the arguments list of a function. zlib.
definitions - a general definitions introspection library. It gives you the ability to retrieve definitions or bindings associated with designators such as symbols, packages, and names in general. zlib.
dissect - when a lot of projects use the "trivial-backtrace" system that just gives them a string with a backtrace, Dissect allows you to capture, step, and completely inspect the stack trace on a variety of Lisp implementations. Also very useful for logging and other situations where execution is automatically continued, but the information of the current stack is still useful to store somewhere. zlib.
Changing the syntax
For strings:
CLOS extensions
And also:
slot-extra-options - lets you build a metaclass which in turn lets you specify extra slot options in its classes. LGPL3.
Function extensions
Iteration
Lambda shorthands
fn - a couple of lambda shorthand macros. (fn* (+ _ _)) --> (lambda (_) (+ _ _)). Public domain.
f-underscore - a tiny library of functional programming utils. (f_ (+ _ _)) -> (lambda (_) (+ _ _)). Public domain.
See also CL21 and Rutils.
Non-deterministic, logic programming
Reactive programming
Cells - an implementation of the dataflow programming paradigm, reactive spreadsheet-like expressiveness for CLOS. Used to build an algebra learning system. With documentation. Lisp LGPL.
lwcells - Light Weight Cells.

LWCELLS is a dataflow extension to Common Lisp. It maintains a consistent state of cells according to functions specifying their relation. LWCELLS is designed to be simple, clean, compositional and flexible.
Contract programming
quid-pro-quo - a contract programming library in the style of Eiffel's Design by Contract ™. Public domain.
Typing
👍 Coalton - an efficient, statically typed functional programming language that supercharges Common Lisp. MIT.
👍 trivial-types - provides missing but important type definitions such as proper-list, association-list, property-list and tuple. LLGPL.
See also:
Theorem provers
ACL2 - a logic and programming language in which you can model computer systems, together with a tool to help you prove properties of those models.

used in the industry since the 1990s.
it supports a subset of the ANSI standard Common Lisp programming language.
"Companies that have used ACL2 regularly include AMD, Centaur Technology, IBM, Intel, Kestrel Institute, Motorola/Freescale, Oracle and Rockwell Collins." (source)
Proofpad, an online IDE for ACL2.
ACL2 Sedan, an Eclipse plugin that provides a modern IDE for ACL2, used with students at universities.
Learning and Tutorials
Online
Beginner
Advanced
Coding platforms
Codewars - a code training platform, with Common Lisp support (SBCL).
Web Development
Lisp for the Web - A book that walks you through building a voting web application in three tiers.
Lisp Web Tales - Simple tutorials using hunchentoot, cl-redis, restas, SEXML, Postmodern, and more.
Section on Web Development in The Common Lisp Cookbook - An introductory tutorial covering web server setup, routing, weblocks, templating, error handling, packaging, hot reloading, database connection, and deployment, amongst other topics in the current lisp web development ecosystem.
Reference
Offline
The CLHS is available offline via an archive and as doc sets in Dash, Zeal and Velocity.
Beginner
ANSI Common Lisp - A thorough, practical covering of the entire language, with exercises. Not recommended as a starter text, due to some caveats.
Common Lisp Recipes - Common Lisp Recipes is a collection of solutions to problems and answers to questions you are likely to encounter when writing real-world applications in Common Lisp. Published in 2015.
Advanced
Other books
Building Problem Solvers (PDF) by Ken Forbus and Johan de Kleer, made available for free by MIT Press - a unique book among standard artificial intelligence texts in combining science and engineering, theory and craft to describe the construction of AI reasoning systems, and including code illustrating the ideas.
/r/Common_Lisp - subreddit about Common Lisp
/r/learnlisp - a subreddit to ask questions and get help about Lisp
#commonlisp on Libera Chat - main Common Lisp IRC channel.
#lisp on Libera Chat - IRC channel for all Lisp dialects.
#clschool on Libera Chat - IRC channel for learning Common Lisp.
#lispcafe on Libera Chat - IRC channel for off-topic discussions.
Planet Lisp - A meta blog that collects the contents of various Lisp-related blogs.
Common Lisp chat - Keybase team with well-defined rules and retention policies.
Library Manager
see also:
might help:
Interfaces to other package managers
See also:
asdf-sbcl, a plugin for the universal package manager.
📹 this Youtube video (by 40ants, 2023) on how to use alien-works-delivery and linux-packaging.
Machine Learning
MGL - a machine learning library for backpropagation neural networks, boltzmann machines, gaussian processes and more. MIT.

some parts originally contributed by Ravenpack International.
more about the author: he also won the Google AI Challenge in 2010 using Common Lisp, but without MGL, as no machine learning was needed. A related talk (59', 2013).

clml - originally developed by Mathematicl Systems Inc., a Japanese company. With a tutorial. LLGPL.
Credit: borretti.me's State of CL Ecosystem 2015.
Natural Language Processing
🚀 sparser - A natural language understanding system for English. Eclipse.

a model-driven, rule-based language text analysis system for large volume, high-precision information extraction. At its heart, Sparser is a bottom-up, phrase-structure-based chart parser, optimized for semantic grammars and partial parsing.
Network and Internet
See Cliki for more.
HTTP clients
HTTP Servers
Hunchentoot plugins
See also:
cl-tbnl-gserver-tmgr - Hunchentoot Gserver-based taskmanager. cl-gserver is an actor-like message-passing library (see below in "Actors pattern"). Experimental.
Clack plugins
For routing, we can also use Snooze (see below).
Web frameworks
ningle - A super-micro web framework. LLGPL.

jingle - based on ningle, adds bells and whistles, such as middlewares.

includes an OpenAPI and Swagger UI demo.
REST-focused frameworks:
👍 Snooze - A RESTful web framework. Web server agnostic. Currently has support for Hunchentoot and Clack. Routes are just functions and HTTP conditions are just Lisp conditions. LLGPL.
cl-rest-server - a library for writing REST web APIs. Features validation with schemas, annotations for logging, caching, permissions or authentication, documentation via Swagger, etc. MIT.
See OpenAPI, OData and other libraries below.
Isomorphic web frameworks
CLOG - The Common Lisp Omnificent GUI. Uses web technology to produce graphical user interfaces for applications locally or remotely. BSD_3Clause.

CLOG is based on the ideas of GNOGA, a framework the author wrote for Ada and used in commercial production code since 2013.

Interactive SSR - ISSR allows you to make interactive web pages without writing client scripting. No knowledge about Javascript or DOM is necessary.

it is not unlike Phoenix LiveView or Hotwire.
Parsing html
Querying HTML/DOM
See also the XML section below for xpath libraries and more.
HTML generators and templates
URI handling
quri - Another URI library for Common Lisp. Supports userinfo, IPv6 hostname, encoding/decoding utilities,… BSD_3Clause.
Javascript
In development:
Valtan - Common Lisp to JavaScript compiler.
JACL - an experimental Lisp system for the Web browser platform to explore new techniques for developing large Single Page Applications with Lisp.
Utilities for React:
See also:
trident-mode, an Emacs minor mode for live Parenscript interaction.
Deployment
See also:
Monitoring
prometheus.cl - Prometheus.io client. Grafana dashboard for SBCL and Hunchentoot metrics (memory, threads, requests per second,…). MIT.

prometheus-g - Extension for prometheus.cl which collects metrics about garbage collector state.

cl-sentry-client - a Sentry client for Common Lisp, the cloud-based error monitoring system. MIT.
rollbar.lisp - interface to Rollbar.com, an error tracking software.
Websockets
Editor's note: at the time of writing, it seems we don't have a full-featured websocket implementation for Common Lisp. We can however recommend Portal, and we invite you to double-check the current issues of Hunchensocket and websocket-driver.
Web development utilities
Assets management
Browser tests
Form handling
User login and password management
cl-authentic - Password management for Common Lisp (web) applications. LLGPL.

safe password storage: cleartext-free, using your choice of hash algorithm through ironclad, storage in an SQL database,
password reset mechanism with one-time tokens (suitable for mailing to users for confirmation),
user creation optionally with confirmation tokens (suitable for mailing to users),

mito-email-auth - Helper to authenticate a website's users by sending them unique code by email.

cl-cas - A library to help CAS authenticaton to Common Lisp web applications. Not in Quicklisp.
See also mito-auth and the Hunchentoot and Clack plugins above.
Web project skeletons and generators
cl-cookieweb - a Cookiecutter template to start a web project. BSD_3Clause. Not in Quicklisp.

Provides a working toy web app with the Hunchentoot web server, easy-routes, Djula templates, styled with Bulma, based on SQLite, with migrations, an example table definition and a test suite using FiveAM.

make-like - an application template builder for LIKE (Lisp In Kubernetes + Emacs) applications. Apache2.0.

Makefile, podman support, GitHub Actions, Prometheus metrics support, TOML-style config.ini, easy-route preconfigured with health-check and more.

cl-webapp-seed - a simple web application boilerplate. Uses Hunchentoot, cl-who, deploys easily to Heroku. MIT.
Others
Email
OpenAPI, OData, OpenRPC
Static site generators
Third-party APIs
Numerical and Scientific
Matrix libraries
Statistics
lisp-stat - an environment for statistical computing, conceptually similar to R, that is also suitable for front-line production deployments. "It grew out of a desire to have an environment for rapidly prototyping analytical and A.I. solutions, and move directly to production environments with minimal friction."

https://lisp-stat.dev/
ships Luke Tierney's XLisp-Stat (a predecessor of R) as well as newer libraries.

common-lisp-stat - Common Lisp statistics library. FreeBSD.
Units
physical-quantities - a library that provides a numeric type with optional unit and/or uncertainty for computations with automatic error propagation. GPL2
Utils
Parallelism and Concurrency
See also:
Actors pattern
See also:
lisp-actors, an "ongoing investigation into the use of the Actor model in Common Lisp, which has had the benefit of real-world application".

it was part of the Emotiq blockchain (a discontinued project)
does remoting, includes a threading abstraction layer library similar to Bordeaux-Threads.
! it lacks unit tests.
Event processing
Job processing
Regex
See also clj-re above.
Scripting
Writing, running scripts
Command-line options parsers
👍 Clingon - a rich command-line options parser system.

it may have the richest feature set: subcommands, generation of bash completion, support for various kinds of options (integers, booleans, counter, enums…), extensible…
Readline, ncurses and other graphical helpers
Shells, shells interfaces
Lish - lish may someday be a lisp shell. GPL3.

supports tab-completion of executables in the path and Lisp symbols, allows to write and to mix shell commands and Lisp code, has a tiny REPL and an interactive debugger, and more.

Shelly - execute Common Lisp functions like a shell command, without the need to write a command line arguments parser. And it also can be used as a Make-like build-tool. FreeBSD.
unix-in-lisp - Mount Unix system into Common Lisp image.

Unix concepts are directly/shallowly embedded into Lisp (Unix commands become Lisp macros, Unix file become Lisp variables, Unix streams become lazy Lisp sequences, etc).
Lisp utilities:
cmd - utility for running external programs. Protects against shell interpolation, built with multi-threaded programs in mind, Windows support. MIT.
System administration
Consfigurator - Lisp declarative configuration management system. You can use it to configure hosts as root, deploy services as unprivileged users, build and deploy containers, and produce disc images. GPL3.
cl-unix-cybernetics (previously Adams) - UNIX system administration in Common Lisp. Not unlike Ansible, Chef or Puppet. ISC.

You describe your systems (hosts) using resources having properties. The properties are then probed and synchronized using only /bin/sh on the remote host, and /usr/bin/ssh on the control host.
Other scripting utilities
WCL [stalled] - allow hundreds of Lisp applications to be realistically available at once, while allowing several of them to run concurrently. WCL accomplishes this by providing Common Lisp as a Unix shared library that can be linked with Lisp and C code to produce efficient applications. For example, the executable for a Lisp version of the canonical Hello World! program requires only 20k bytes on 32 bit x86 Linux. WCL also supports a full development environment, including dynamic file loading and debugging. A modified version of GDB is used to debug WCL programs, providing support for mixed language debugging.

a paper: "Delivering efficient Common Lisp applications under Unix".
Text Editor Resources
This contains plugins and other goodies for various text editors.
Parinfer - Parinfer is a way to edit lisp code that helps to keep both the indentation and the parenthesis balanced. It is easy to start with and yet it offers advanced features à la Paredit. It is available on many editors (Emacs, Vim, Neovim, Atom, Sublime Text, Visual Studio Code, LightTable, CodeMirror,…).
Emacs
Vim & Neovim
Eclipse
Dandelion - a Common Lisp plugin for the Eclipse IDE.
Lem
Lem - a ready to use, Emacs-like, Slime-based editor tailored for Common Lisp development out of the box, as well as other programming languages with its built-in LSP client. With ncurses, Electron and SDL2 interfaces. MIT.
Atom, Pulsar
Sublime Text
Sublime Text (proprietary) has Common Lisp support with its SublimeREPL and Slyblime packages. Slyblime is an implementation of SLY and it uses the same backend (SLYNK). It ships advanced features including a debugger with stack frame inspection.
VSCode
commonlisp-vscode - an extension to support syntax highlight, auto completion, documentation on hover, go to definition, compile & load file, REPL. It is On GitHub.
alive - Common Lisp Extension for VSCode. Public domain.
strict-paredit-vscode - structural editing and navigation like Emacs.
JetBrains
SLT - an IDE Plugin for Itellij/Jetbrains IDE lineup implementing support for Common Lisp via SBCL and Slime/Swank.

🎉 NEW! Released in Jan, 2023.
Geany (experimental)
Notebooks
common-lisp-jupyter - A Common Lisp kernel for Jupyter along with a library for building Jupyter kernels, based on Maxima-Jupyter by Robert Dodier which was based on cl-jupyter by Frederic Peschanski. MIT.
cl-jupyter - A Common Lisp kernel for Jupyter notebooks custom licence.
Darkmatter - A notebook-style Common Lisp environment. MIT.
REPLs
cl-repl - an ipython-like REPL. With completion, shell commands, magic commands, debugger, etc. MIT. With colorthemes.
sbcli - a readline REPL for SBCL. With completion, quick commands, optional syntax highlighting (with pygments), and no interactive debugger. GPL3.
Online editors
Judge0 IDE is an online editor which supports Common Lisp (SBCL). MIT.
Riju, a "fast online playground for every programming language", supports Common Lisp (SBCL).
Apps
Text and binary parsers
Text Processing
See also:
Resolve - A software for AST-based diff calculation, display, and automated resolution. Written in C++ and CL, you'll find Lisp utilities.
These are applications or bits of code that make development in Common Lisp easier without being Common Lisp libraries themselves.
Unit Testing
See also:
Editor utilities:
For more: Sabra Crolleton's extensive test frameworks comparison.
Utilities
Caching
clache - General caching facility. Cache any Lisp object on disk or in memory. A cache can be persistent or have an expiration time. LLGPL.
function-cache - A Common Lisp function caching / memoization library. BSD.
Compression / decompression
Configuration
CSV
Date and time
See also the book Calendrical calculations, by Edward M. Reingold, Nachum Dershowitz, Cambridge Press. It provides Lisp sources.
Data validation
Developer utilities
and also:
Documentation builders
See also:
docbrowser - a server that generates documentation for the loaded systems on the fly.

Its main page presents a list of all loaded systems in your Lisp image. Click on one system, and you get a page with three panes: functions, classes and variables. Click on a function to see its source, in context, with line numbers. Click on classes to see their slots and specializing functions.

cl-livedocs - similar and newer, based on Webinfo, with full text search enabled by default.
An overview blog post with even more documentation generators: https://lisp-journey.gitlab.io/blog/overview-of-documentation-generators/
You might also like: literate programming systems.
Files and directories
⭐ uiop and its pathname package (replaces cl-fad). uiop is part of ASDF3 and as thus is shipped in many implementations. MIT.
osicat - A lightweight operating system interface on POSIX-like systems (directory iteration and deletion, environment variables, file permissions, etc) Expat.
pathname-utils - A collection of utilities to help with pathname operations. zlib.

filesystem-utils - deal with common problems with filesystems, such as listing files, probing file types, determining default directories, etc.
file-attributes - access to common file attributes (uid, gid, permissions, ctime, mtime, atime).

fof - File-object finder Common Lisp library. Enable rapid file search, inspection and manipulation. GPL3.
File watching libraries:
Git
i18n
Linting, code formatting
and also: lisp-format and cl-indentify.
Literate programming
Logging
⭐ log4cl - Logging framework modelled after Log4J. Apache2.0. Advanced integration with Slime.
a-cl-logger - Logging library providing context sensitive logging of more than just strings to more than just local files or output streams. Features logstash support, json support, logger hierarchies, context sensitive logging, objects printed as an inspectable presentation,…
To third parties:
See also: extensive comparison of logging libraries.
Macro helpers
Markdown
PDF
Plotting
See also the chart facilities of IUP and ltk-plotchart (GUI section).
Project skeletons
cl-project - General modern project skeletons. LLGPL.
cl-project-with-docs - uses Sphinx and reStructured text to render nice and readable HTML documentation. BSD.
cl-cookieproject - Generate a ready-to-use Common Lisp project. Not in Quicklisp. BSD_3Clause.

test definitions, entry point to run from sources, build a binary, Roswell integration…
Security
System interface
machine-state - Retrieve machine state information about CPU time, memory usage, thread processing time, etc.
XML
Other
This contains anything which doesn't fit into another category.
Contributing
Your contributions are always welcome! Please submit a pull request or create an issue to add a new framework, library or software to the list.
The rules we (try to) respect are the followings:
by default, add a library to the end of its section.
absolute de-facto libraries, like BordeauxThreads or Quicklisp, should be denoted with a ⭐ (Unicode code U+2B50).
two libraries very similar in scope should be side by side, or in a section of their own.
do some curation based on your experience and the state of the library's documentation. We do not aim at listing every existing CL library (see Cliki for that) nor to list every "popular" library (see Quicklisp stats).
as such, the libraries we like best are marked with a 👍 (1F44D unicode character). See also the signs' explanation in the introduction.