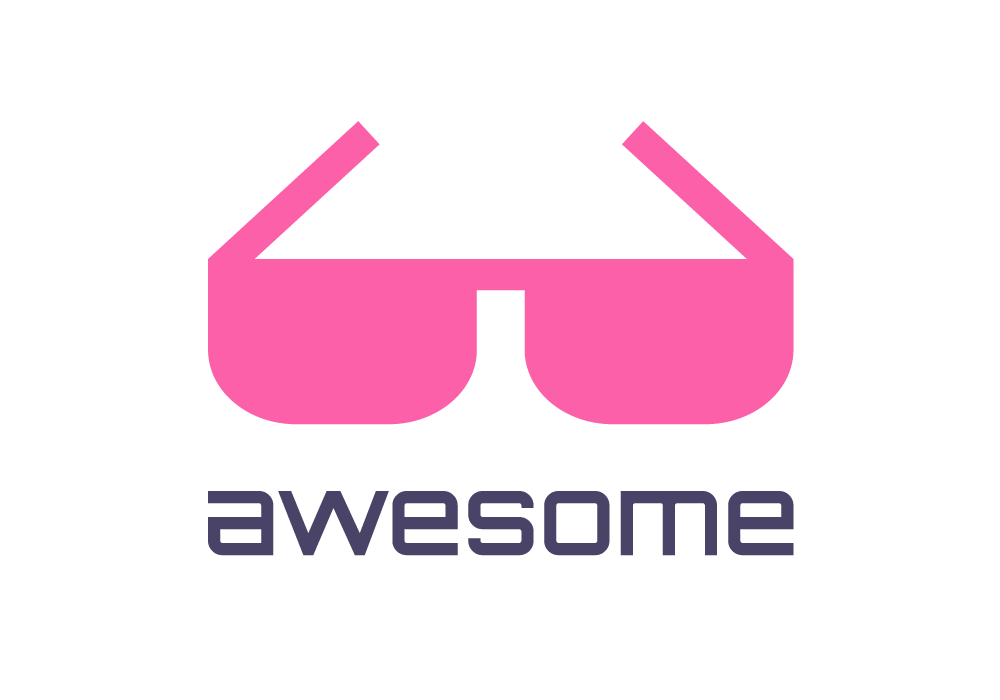 Curated list of awesome lists
This is an archived snapshot of awesome-pascal just before it turned from "Delphi" to "Pascal".
It was left only to keep links alive. All development will happen in awesome-pascal list.
Awesome Delphi
A curated list of awesome Delphi frameworks, libraries, resources, and shiny things. Inspired by awesome-... stuff.
Note that only open-source projects are considered. Dead projects (not updated for 3 years or more) are mainly ignored except for those which do not have alive analogs. Feel free to suggest other missing nice projects either by comments or pull requests.
This awesome collection is also available on Delphi.ZEEF.com
Contents
---
General Libraries
Big general-purpose libraries
JCL. Set of thoroughly tested and fully documented utility functions and non-visual classes which can be instantly reused in your Delphi and C++ Builder projects. The library is grouped into several categories such as Strings, Files and I/O, Security, Math and many, many more.

JVCL. Library of over 600 Delphi components developed by "Project JEDI" members. // GUI, algorithms, classes, API headers etc.

Alcinoe. Components suite for Delphi. // Network: FTP/Http/NNTP/POP3/SMTP, ISAPI, WinInet Http/FTP clients; DB: Firebird/MySQL/SQLite3/Memcached/MongoDb/SphinxQL; XML/JSON Parser; ZLIB; Cryptography: AES, Blowfish, MD5, SHA, secure keyed MD5/SHA; Other: Self-Balancing Binary Trees, expression evaluator

Fundamentals Code Library (abandoned, more recent fork is here - though it slightly differs in units set, f.ex. no XML. Recent major version 5 here). Collection of Delphi / FreePascal code units. Includes libraries for Unicode, Strings, Data Structures, Sockets and Mathematics. // Utils: ZLIB compression; JSON; XML; ProtocolBuffers; Unicode routines; data structures; Hashes: XOR, CRC, Adler, MD5, SHA, secure keyed MD5/SHA, etc; Network: blocking TCP client/server, HTTP(S) via SSL3/TLS1.0/TLS1.1/TLS1.2 (fully native); SQL parser; BitCoin MtGox client; Blaise script engine; Cipher: AES, DES, FUNE, RC2, RC4, RSA, Diffie-Hellman; Maths: matrix, complex, statistics, huge numbers

Spring4D. Open-source code library for Embarcadero Delphi 2010 and higher. It consists of a number of different modules that contain a base class library (common types, interface based collection types, reflection extensions) and a dependency injection framework. Includes Encryption Library. // Collections and other containers using Generics and based on IEnumerable, probably more accurate and featured than RTL analogs; crypto: CRC, DES, MD5, SHA; file utils etc

TheUnknownOnes. Huge heap of classes, components, utilities for almost every purpose. Nearly undocumented and seems not very up-to-date though.

CNVCL. CnPack Component Package. Large collection of visual components, classes and utilities. // Lots of useful stuff; documentation and comments mainly in Chinese

mORMot. Client-Server ORM/ODM SOA MVC framework for Delphi 6 and higher, or FPC 2.7. Direct SQL/NoSQL database access, ORM/ODM over objects, RESTful ORM and SOA services via interfaces over high performance HTTP server, MVC/MVVM web sites, testing including mocks and stubs, logging, cryptography, compression, huge documentation.

MARS - Curiosity. Delphi REST Library. Pure REST approach, standard concepts in a familiar Delphi flavor (including a component based client library). Known compatibility: Delphi versions from XE to 10 Seattle. Some functionalities requires FireDAC.

ADAPT. Advanced Developer Async Programming Toolkit, foundation library intended to be used at the heart of your projects for the purpose of providing extremely powerful, multi-threaded (and thread-safe) capabilities. Event Engine - a very powerful system for producing Multi-Threaded, Asynchronous and Event-Driven programs. Generics Collections - highly efficient Collection Types (Lists, Trees, Maps etc.). Math Library - a library for Unit Conversion, special calculation and other useful mathematics routines. Package Engine - extension of the Streamables Engine supporting the packaging of files together (a VFS of sorts). Shared Streams Library - 100% Thread-Safe Stream Classes (Interfaced too) allowing read/write from multiple Threads. Stream Handling Library - makes working with Streams much easier! Handles Deleting, Inserting, Reading and Writing data.

Redux Delphi. Predictable state container for Delphi apps utilizing a unidirectional data flow. Inspired by ReduxJS. Comes with Immutable Generic List.

GrijjyFoundation. Foundation classes and utilities that are used throughout the other Grijjy Repositories. // BSON/JSON, IOCP/EPOLL sockets, socket pools, HTTP, HTTP/2, OpenSSL, ProtocolBuffers.

unRxLib. Effort to keep RxLibrary (library of 60+ components) actual.

[QuickLib] (https://github.com/exilon/QuickLib). Delphi/freepascal (Windows/Linux) library for Quick development and crossplatform support (Json Serialize, AutoMapper, Chronometer, Threads, Lists, Config, Console services and more).
Audio
Video
Graphic
Game dev
Communications
Network
Socket communication, network protocols, encodings, etc
Serial port
Synaser. Library for blocking communication on serial ports. It is non-visual class as in Synapse, and programmer interface is very similar to Synapse.

Async Professional (Newest and maintained version for recent compiler version only). Comprehensive communications toolkit for Embarcadero Delphi, C++Builder, & ActiveX environments. It provides direct access to serial ports, TAPI and the Microsoft Speech API (TTS/Speech recognition). It supports faxing, terminal emulation, VOIP, RAS dial & more. // Seems outdated (last update in 2011) but adapted to XE and should be easy to use in newer versions. The project is also very thoroughly documented. Second link points to an adapted version for newest compiler versions.

TComPort. Delphi/C++ Builder serial communications components. It is generally easy to use for basic Serial Communications purposes. // Seems abandoned since 2011
GUI
Visual components
Control packs
Large sets of GUI controls
Single controls
Editors
SynEdit (mirror at GitHub). Syntax highlighting edit control, not based on the Windows common controls. SynEdit is compatible with both Delphi and Kylix

BCEditor. Syntax highlighting edit control with code folding, minimap, external JSON highlighter and color scheme files, etc. // Very powerful and feature-rich component. Supports Delphi XE4..XE8, C++ Builder XE7, backport to XE available
Viewers
Other GUI
Database
Scripting
Using script engine in your applications
Non-visual Classes/Utils
Compression
Encryption
XML/JSON/YAML
Language
Tools for Pascal and other languages
Memory managers
Libraries that implement dynamic memory allocation
FastMM. Lightning fast replacement memory manager for Embarcadero Delphi Win32 and Win64 applications that is not prone to memory fragmentation, and supports shared memory without the use of external .DLL files. // Used as stock memory manager since 2006 but in simplified version. Provides powerful memory leak/corruption detection instruments.

ScaleMM. Fast scaling memory manager for Delphi

BrainMM. Extremely fast memory manager for Delphi. // Advanced memory allocation functions for faster aligned operations.
System
Low-level helper stuff: memory, threading etc
Template
Engines to generate text output based on templates
SynMustache. Delphi implementation of the Mustache template language, supporting Delphi 6 up to Delphi 10 Seattle (and FPC/Lazarus compilation).

Delphi Template Engine. Template engine designed to be used as a library in Delphi (mainly Delphi 7) applications, allowing developers to use templating on their software with no worry about implementing it.
Logging
Math
Other non-visual
OS
Tools that help dealing with OS-specific internals
Report generating
Report Manager. Report manager is a reporting application (Report Manager Designer) and a set of libraries and utilities to preview, export or print reports. Include native .Net and Delphi/C++Builder libraries, ActiveX component and also standard dynamic link library for use in any language like GNU C.

FortesReport. The FortesReport is a powerful report generator available as a package of components for Delphi.
Unit Testing
Debugging / error handling
Delphi LeakCheck is a free code library to check the memory leaks in the DUnit and DUnit2 tests. Supports Delphi XE-XE7.

FastMM. Provides powerful memory leak/corruption detection instruments.

JclDebug (part of Project JEDI). Tracing, MAP file parser, exception report generation, exception stack traces.
Utilities
Free non-opensource products allowed here.
IDE plugins/wizards
Documentation
SynProject (docs). Tool for code source versioning and automated documentation of Delphi projects.

PasDoc. Documentation tool for ObjectPascal (FreePascal and Delphi) source code. Documentation is generated from comments found in source code. Available output formats are HTML, HtmlHelp, LaTeX, latex2rtf, simplexml. More output formats may be added in the future.

DIPasDoc. Generates HTML documentation from comments in Pascal source code files. It outputs browsable help as standard HTML files or customizable MS HTML Help projects.
Code check/review, debug
Setup
Other
License