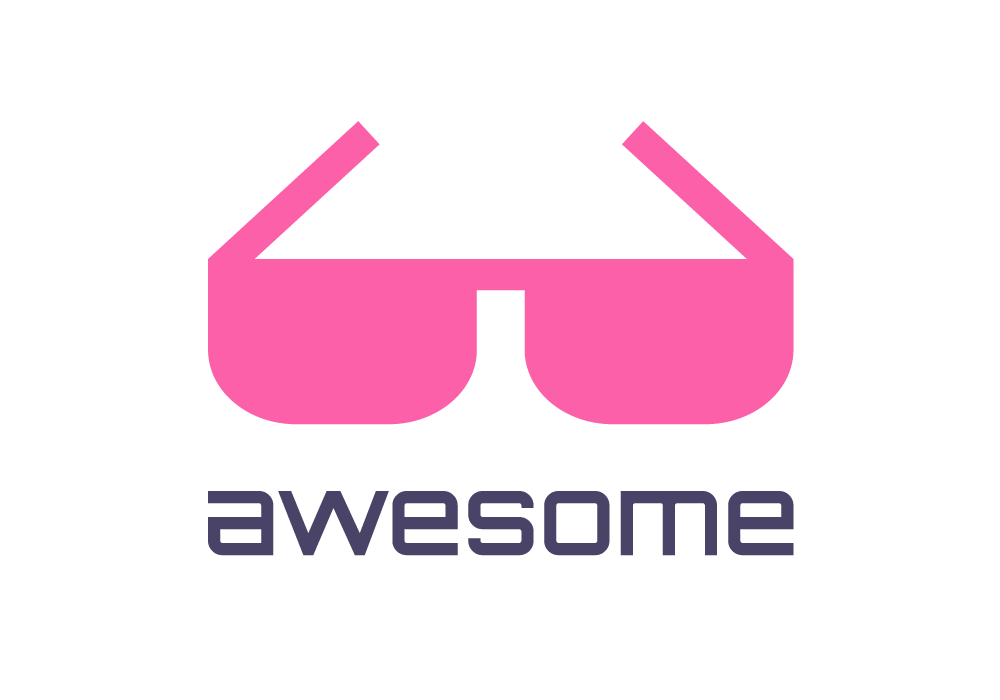 Curated list of awesome lists
Awesome Pascal
A curated list of awesome Delphi, FreePascal and other *Pascal frameworks, libraries, resources, and shiny things. Inspired by awesome-... stuff.
Note that only open-source projects are considered. Dead projects (not updated for 3 years or more) must be really awesome or unique to be included. Feel free to suggest other missing nice projects either by comments or pull requests.
This awesome collection is also available on Delphi.ZEEF.com
:exclamation: Note on compiler compatibility. There are compiler/language dialect compatibility badges for all projects based on a project's description. No real compatibility with compilers not officially supported is checked. Often a code could be used with non-supported compiler/language dialect with minor modifications but there could be exceptions.
Contents
---
General Libraries
Big general-purpose libraries
Audio
Video
Graphic
Game dev
Communications
Network
Socket communication, network protocols, encodings, etc
Serial port
Synaser. [Delphi] [FPC] Library for blocking communication on serial ports. It is non-visual class as in Synapse, and programmer interface is very similar to Synapse.

Async Professional (Newest and maintained version for recent compiler version only). [Delphi] Comprehensive communications toolkit for Embarcadero Delphi, C++Builder, & ActiveX environments. It provides direct access to serial ports, TAPI and the Microsoft Speech API (TTS/Speech recognition). It supports faxing, terminal emulation, VOIP, RAS dial & more. // Seems outdated (last update in 2011) but adapted to XE and should be easy to use in newer versions. The project is also very thoroughly documented. Second link points to an adapted version for newest compiler versions.

TComPort. [Delphi] Delphi/C++ Builder serial communications components. It is generally easy to use for basic Serial Communications purposes. // Seems abandoned since 2011
GUI
Visual components
Control packs
Large sets of GUI controls
Single controls
Editors
SynEdit (mirror at GitHub). [Delphi] Syntax highlighting edit control, not based on the Windows common controls. SynEdit is compatible with both Delphi and Kylix

BCEditor. [Delphi] Syntax highlighting edit control with code folding, minimap, external JSON highlighter and color scheme files, etc. // Seems abandoned. Developer recommends using SynEdit instead

LazEdit. [FPC] General text editor with syntax highlighting and tools to help edit HTML.
Viewers
Other GUI
GMLib (Google Maps Library) (seems abandoned, active fork on GH here and here). [Delphi] Components for Delphi/C++ Builder that encapsulate the GoogleMaps API to administrate a map, markers, polygons, rectangles, polylines,... All objects that you can put into a map.

VCL Styles Utils. [Delphi] Collection of classes and style hooks, which extend, fix QC reports and add new features to the VCL Styles. // Collection of patches/enhancements that promote stock VCL style engine to a new level. Styling for Inno Setup and NSIS also available.

TaskbarListComponents. [Delphi] Set of components designed as Delphi wrappers for the Windows 7 Taskbarlist Interfaces (e.g. ITaskbarlist3) // Requires JVCL

TFireMonkeyContainer. [Delphi] Delphi VCL component to host a FMX HD or 3D form. It means you can embed a FireMonkey (FMX) form as a control in a VCL form, so you can design a FMX form and use it in your VCL app.

PascalSCADA. [Delphi] [FPC] Set of components (framework) for Delphi/Lazarus to make easy the development of industrial applications (HMI=Human Machine Interface/SCADA=System Control And Data Acquisition). It runs on Windows, Linux and FreeBSD.

Windows Ribbon Framework for Delphi. [Delphi] This Delphi library allows Delphi developers to use of the Windows Ribbon Framework in their Delphi applications. This library uses the native Windows library to implement the Ribbon functionality. It does not emulate the Ribbon user interface like other Delphi component sets do (or Delphi's built-in Ribbon emulation components).

DKLang. [Delphi] DKLang Localization Package is a set of classes intended to simplify the localization of applications written in Delphi.

GNU Gettext for Delphi, C++ and Kylix. [Delphi] GNU GetText translation tools for Borland Delphi and Borland C++ Builder.

OpenWire. [Delphi] The library allows writing advanced VCL and FireMonkey components for rapid codeless application development. The components developed with the library allow creation of complex applications with zero lines of program code.

SynTaskDialog. [Delphi] [FPC] Implement TaskDialog window (native on Vista/Seven, emulated on XP)

AnyiQuack. [Delphi] jQuery-like control animation framework.

TLanguages. [Delphi] Localization tool for VCL and FMX.

Dam. [Delphi] Delphi Message Dialogs with Formatted Text.

[BitMapEditor - Delphi] (https://github.com/EverestSoftwareLLC/BitMapEdtior-Delphi). [Delphi] Single-form, simple bitmap editor for Delphi.
Database
Scripting
Using script engine in your applications
Non-visual Classes/Utils
Compression
Encryption
XML/JSON/YAML
Language
Tools for Pascal and other languages
Memory managers
Libraries that implement dynamic memory allocation
System
Low-level helper stuff: memory, threading etc
Template
Engines to generate text output based on templates
SynMustache. [Delphi] [FPC] Delphi implementation of the Mustache template language, supporting Delphi 6 up to Delphi 10 Seattle (and FPC/Lazarus compilation).

Delphi Template Engine. [Delphi] Template engine designed to be used as a library in Delphi (mainly Delphi 7) applications, allowing developers to use templating on their software with no worry about implementing it.

MustaPAS. [Delphi] [FPC] Mustache implementation in simple procedural Pascal.
Logging
Math
Command-line
Libraries for parsing command-line arguments
Other non-visual
OS
Tools that help dealing with OS-specific internals
Report generating
Report Manager. [Delphi] Report manager is a reporting application (Report Manager Designer) and a set of libraries and utilities to preview, export or print reports. Include native .Net and Delphi/C++Builder libraries, ActiveX component and also standard dynamic link library for use in any language like GNU C.

FortesReport. [Delphi] The FortesReport is a powerful report generator available as a package of components for Delphi.

mORMotReport (docs). [Delphi] Fast and efficient code-based reporting component, with preview form and PDF export.
Unit Testing
Debugging / error handling
Delphi LeakCheck. [Delphi] Free code library to check the memory leaks in the DUnit and DUnit2 tests. Supports Delphi XE-XE7.

FastMM. Provides powerful memory leak/corruption detection instruments.

JclDebug (part of Project JEDI). [Delphi] [FPC] Tracing, MAP file parser, exception report generation, exception stack traces.
Utilities
Free non-opensource products allowed here.
RAD Studio IDE plugins/wizards
Plugins for other IDE's
Documentation
SynProject (docs). Tool for code source versioning and automated documentation of Delphi projects.

PasDoc. [Delphi] [FPC] Documentation tool for ObjectPascal (FreePascal and Delphi) source code. Documentation is generated from comments found in source code. Available output formats are HTML, HtmlHelp, LaTeX, latex2rtf, simplexml. More output formats may be added in the future.

DIPasDoc. [Delphi] [FPC] Generates HTML documentation from comments in Pascal source code files. It outputs browsable help as standard HTML files or customizable MS HTML Help projects.
Code check/review, debug
Setup
Other
License