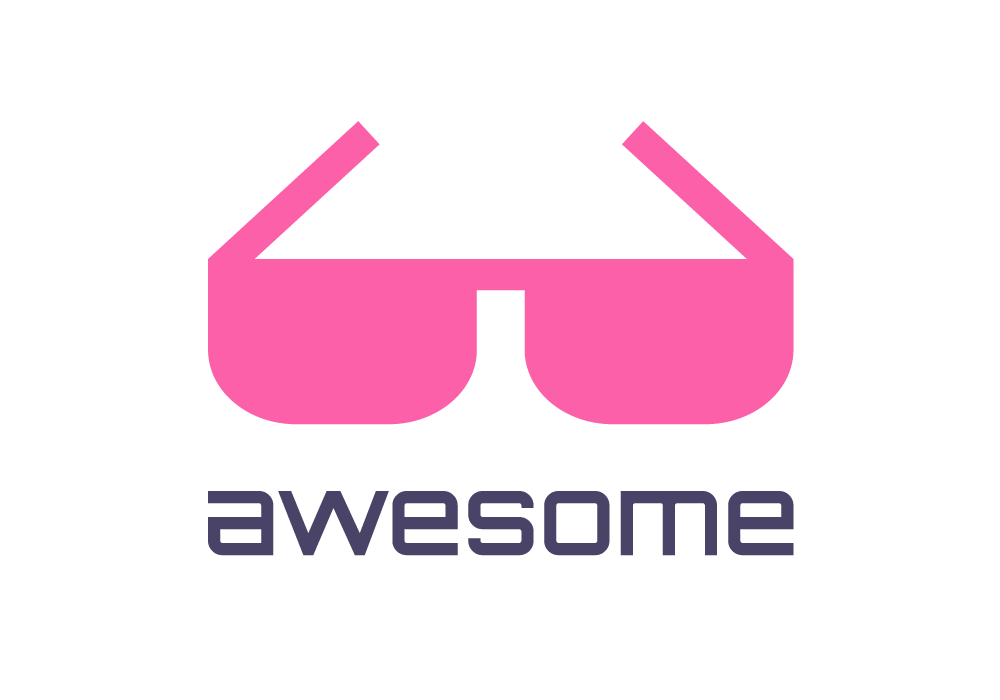 Curated list of awesome lists
Static program analysis is the analysis of computer software that is performed without actually executing programs — Wikipedia
The most important thing I have done as a programmer in recent years is to aggressively pursue static code analysis. Even more valuable than the hundreds of serious bugs I have prevented with it is the change in mindset about the way I view software reliability and code quality. — John Carmack (Creator of Doom)
This is a collection of static analysis tools and code quality checkers. Pull requests are very welcome!
:copyright: stands for proprietary software. All other tools are Open Source.
:warning: indicates that the community does not recommend to use this tool for new projects anymore as it is outdated or no longer maintained.
Also check out the sister project, awesome-dynamic-analysis.
Table of Contents
---
Programming Languages
abaplint - Linter for ABAP, written in TypeScript.
abapOpenChecks - Enhances the SAP Code Inspector with new and customizable checks.
STOKE - a programming-language agnostic stochastic optimizer for the x86_64 instruction set. It uses random search to explore the extremely high-dimensional space of all possible program transformations
gawk --lint - warns about constructs that are dubious or nonportable to other awk implementations.
coffeelint - A style checker that helps keep CoffeeScript code clean and consistent.
ameba - A static code analysis tool for Crystal
crystal - The Crystal compiler has built-in linting functionality.
Fix Insight :copyright: - A free IDE Plugin for static code analysis. A Pro edition includes a command line tool for automation purposes.
Pascal Analyzer :copyright: - A static code analysis tool with numerous reports. A free Lite version is available with limited reporting.
Pascal Expert :copyright: - IDE plugin for code analysis. Includes a subset of Pascal Analyzer reporting capabilities and is available for Delphi versions 2007 and later.
D-scanner - D-Scanner is a tool for analyzing D source code
credo - A static code analysis tool with a focus on code consistency and teaching.
sobelow - Security-focused static analysis for the Phoenix Framework
elm-analyse - A tool that allows you to analyse your Elm code, identify deficiencies and apply best practices.
aligncheck - Find inefficiently packed structs.
bodyclose - Checks whether HTTP response body is closed.
deadcode - Finds unused code.
dingo-hunter - Static analyser for finding deadlocks in Go.
dogsled - Finds assignments/declarations with too many blank identifiers.
dupl - Reports potentially duplicated code.
errcheck - Check that error return values are used.
flen - Get info on length of functions in a Go package.
gas - Inspects source code for security problems by scanning the Go AST.
go tool vet --shadow - Reports variables that may have been unintentionally shadowed.
go vet - Examines Go source code and reports suspicious.
go-consistent - Analyzer that helps you to make your Go programs more consistent.
go-critic - Go source code linter that maintains checks which are currently not implemented in other linters.
go/ast - Package ast declares the types used to represent syntax trees for Go packages.
gochecknoglobals - Checks that no globals are present.
goconst - Finds repeated strings that could be replaced by a constant.
gocyclo - Calculate cyclomatic complexities of functions in Go source code.
gofmt -s - Checks if the code is properly formatted and could not be further simplified.
goimports - Checks missing or unreferenced package imports.
GolangCI-Lint - Alternative to Go Meta Linter: GolangCI-Lint is a linters aggregator.
golint - Prints out coding style mistakes in Go source code.
goroutine-inspect - An interactive tool to analyze Golang goroutine dump.
gosec (gas) - Inspects source code for security problems by scanning the Go AST.
gotype - Syntactic and semantic analysis similar to the Go compiler.
ineffassign - Detect ineffectual assignments in Go code
interfacer :warning: - Suggest narrower interfaces that can be used.
lll - Report long lines.
maligned - Detect structs that would take less memory if their fields were sorted.
misspell - Finds commonly misspelled English words.
nakedret - Finds naked returns.
nargs - Finds unused arguments in function declarations.
prealloc - Finds slice declarations that could potentially be preallocated.
revive - Fast, configurable, extensible, flexible, and beautiful linter for Go. Drop-in replacement of golint.
safesql - Static analysis tool for Golang that protects against SQL injections.
staticcheck - Go static analysis that specialises in finding bugs, simplifying code and improving performance.
structcheck - Find unused struct fields.
test - Show location of test failures from the stdlib testing module.
unconvert - Detect redundant type conversions.
unimport - Finds unnecessary import aliases
unparam - Find unused function parameters.
varcheck - Find unused global variables and constants.
wsl - Enforces empty lines at the right places.
CodeNarc - a static analysis tool for Groovy source code, enabling monitoring and enforcement of many coding standards and best practices
HLint - HLint is a tool for suggesting possible improvements to Haskell code.
Weeder - A tool for detecting dead exports or package imports in Haskell code.
Haxe Checkstyle - A static analysis tool to help developers write Haxe code that adheres to a coding standard.
Checker Framework - Pluggable type-checking for Java http://checkerframework.org/
checkstyle - checking Java source code for adherence to a Code Standard or set of validation rules (best practices)
ck - calculates Chidamber and Kemerer object-oriented metrics by processing the source Java files
ckjm - calculates Chidamber and Kemerer object-oriented metrics by processing the bytecode of compiled Java files
CogniCrypt - checks Java source and byte code for incorrect uses of cryptographic APIs
DesigniteJava :copyright: - DesigniteJava supports detection of various architecture, design, and implementation smells along with computation of various code quality metrics.
Error-prone - Catch common Java mistakes as compile-time errors
fb-contrib - A plugin for FindBugs with additional bug detectors
forbidden-apis - Detects and forbids invocations of specific method/class/field (like reading from a text stream without a charset). Maven/Gradle/Ant compatible.
google-java-format - Google Style Reformat
HuntBugs :warning: - Bytecode static analyzer tool based on Procyon Compiler Tools aimed to supersede FindBugs.
JArchitect :copyright: - Measure, query and visualize your code and avoid unexpected issues, technical debt and complexity.
JBMC - bounded model-checker for Java (bytecode), verifies user-defined assertions, standard assertions, several coverage metric analyses
NullAway - Type-based null-pointer checker with low build-time overhead; an Error Prone plugin
OWASP Dependency Check - Checks dependencies for known, publicly disclosed, vulnerabilities.
qulice - Combines a few (pre-configured) static analysis tools (checkstyle, PMD, Findbugs, ...).
Soot - A framework for analyzing and transforming Java and Android applications.
Spoon - Spoon is a metaprogramming library to analyze and transform Java source code (incl Java 9, 10, 11, 12, 13, 14). It parses source files to build a well-designed AST with powerful analysis and transformation API. Can be integrated in Maven and Gradle.
SpotBugs - SpotBugs is FindBugs' successor. A tool for static analysis to look for bugs in Java code.
detekt - Static code analysis for Kotlin code.
luacheck - A tool for linting and static analysis of Lua code.
mlint :copyright: - Check MATLAB code files for possible problems.
Perl::Critic - Critique Perl source code for best-practices.
cyclocomp - Quantifies the cyclomatic complexity of R functions / expressions.
goodpractice - Analyses the source code for R packages and provides best-practice recommendations.
lintr - Static Code Analysis for R.
SourceMeter :copyright: - Static Code Analysis for RPG III and RPG IV versions (including free-form)
i-Code CNES for Shell - An open source static code analysis tool for Shell and Fortran (77 and 90).
shellcheck - ShellCheck, a static analysis tool that gives warnings and suggestions for bash/sh shell scripts
slither - Static analysis framework that runs a suite of vulnerability detectors, prints visual information about contract details, and provides an API to easily write custom analyses
solium - Solium is a linter to identify and fix style and security issues in Solidity smart contracts
SwiftLint - A tool to enforce Swift style and conventions
Tailor :warning: - A static analysis and lint tool for source code written in Apple's Swift programming language.
Frink - A Tcl formatting and static check program (can prettify the program, minimise, obfuscate or just sanity check it).
Nagelfar - A static syntax checker for Tcl
tclchecker - A static syntax analysis module (as part of TDK).
Test Design Studio :copyright: - A full IDE with static code analysis for Micro Focus Unified Functional Testing VBScript-based automated tests.
Multiple languages
Other
dotenv-linter - Linting dotenv files like a charm.
gixy - a tool to analyze Nginx configuration. The main goal is to prevent misconfiguration and automate flaw detection.
gherkin-lint - A linter for the Gherkin-Syntax written in Javascript.
HTML Inspector :warning: - HTML Inspector is a code quality tool to help you and your team write better markup.
HTML Tidy - Corrects and cleans up HTML and XML documents by fixing markup errors and upgrading legacy code to modern standards.
HTMLHint - A Static Code Analysis Tool for HTML
ChkTeX - A linter for LaTex which catches some typographic errors LaTeX oversees.
lacheck - A tool for finding common mistakes in LaTeX documents.
portlint - A verifier for FreeBSD and DragonFlyBSD port directories.
markdownlint - Node.js -based style checker and lint tool for Markdown/CommonMark files.
mdl - A tool to check Markdown files and flag style issues.
remark-lint - Pluggable Markdown code style linter written in JavaScript.
lintian - Static analysis tool for Debian packages
rpmlint - Tool for checking common errors in rpm packages
protolint - Pluggable linter and fixer to enforce Protocol Buffer style and conventions.
LibVCS4j - A Java library that allows existing tools to analyse the evolution of software systems by providing a common API for different version control systems and issue trackers.
dennis - A set of utilities for working with PO files to ease development and improve quality.
More collections
License
To the extent possible under law, Matthias Endler has waived all copyright and related or neighboring rights to this work. Title image Designed by Freepik.