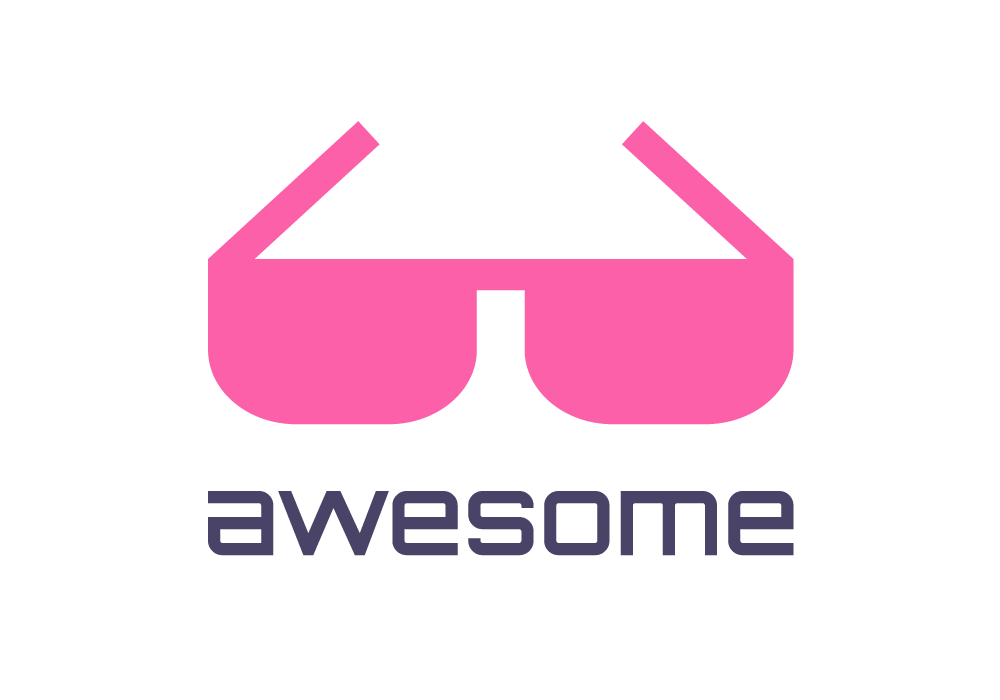 Curated list of awesome lists
This repository lists static analysis tools for all programming languages, build tools, config files and more. The focus is on tools which improve code quality such as linters and formatters. The official website, analysis-tools.dev is based on this repository and adds rankings, user comments, and additional resources like videos for each tool.
Sponsors
This project would not be possible without the generous support of our sponsors.
If you also want to support this project, head over to our Github sponsors page.
Meaning of Symbols:
:copyright: stands for proprietary software. All other tools are Open Source.
:information_source: indicates that the community does not recommend to use this tool for new projects anymore. The icon links to the discussion issue.
:warning: means that this tool was not updated for more than 1 year, or the repo was archived.
Pull requests are very welcome!
Also check out the sister project, awesome-dynamic-analysis.
Table of Contents
---
Programming Languages
abaplint — Linter for ABAP, written in TypeScript.

abapOpenChecks — Enhances the SAP Code Inspector with new and customizable checks.
Codepeer :copyright: — Detects run-time and logic errors.

Polyspace for Ada :copyright: — Provide code verification that proves the absence of overflow, divide-by-zero, out-of-bounds array access, and certain other run-time errors in source code.

SPARK :copyright: — Static analysis and formal verification toolset for Ada.
STOKE — A programming-language agnostic stochastic optimizer for the x86_64 instruction set. It uses random search to explore the extremely high-dimensional space of all possible program transformations.
gawk --lint — Warns about constructs that are dubious or nonportable to other awk implementations.
clj-kondo — A linter for Clojure code that sparks joy. It informs you about potential errors while you are typing.
coffeelint — A style checker that helps keep CoffeeScript code clean and consistent.
Fixinator :copyright: — Static security code analysis for ColdFusion or CFML code. Designed to work within a CI pipeline or from the developers terminal.
ameba — A static code analysis tool for Crystal.

crystal — The Crystal compiler has built-in linting functionality.
Fix Insight :copyright: — A free IDE Plugin for static code analysis. A Pro edition includes a command line tool for automation purposes.

Pascal Analyzer :copyright: — A static code analysis tool with numerous reports. A free Lite version is available with limited reporting.

Pascal Expert :copyright: — IDE plugin for code analysis. Includes a subset of Pascal Analyzer reporting capabilities and is available for Delphi versions 2007 and later.
D-scanner — D-Scanner is a tool for analyzing D source code.
credo — A static code analysis tool with a focus on code consistency and teaching.

dialyxir — Mix tasks to simplify use of Dialyzer in Elixir projects.

sobelow — Security-focused static analysis for the Phoenix Framework.
elm-analyse — A tool that allows you to analyse your Elm code, identify deficiencies and apply best practices.

elm-review — Analyzes whole Elm projects, with a focus on shareable and custom rules written in Elm that add guarantees the Elm compiler doesn't give you.
dialyzer — The DIALYZER, a DIscrepancy AnaLYZer for ERlang programs. Dialyzer is a static analysis tool that identifies software discrepancies, such as definite type errors, code that has become dead or unreachable because of programming error, and unnecessary tests, in single Erlang modules or entire (sets of) applications. Dialyzer starts its analysis from either debug-compiled BEAM bytecode or from Erlang source code. The file and line number of a discrepancy is reported along with an indication of what the discrepancy is about. Dialyzer bases its analysis on the concept of success typings, which allows for sound warnings (no false positives).

elvis — Erlang Style Reviewer.

Primitive Erlang Security Tool (PEST) — A tool to do a basic scan of Erlang source code and report any function calls that may cause Erlang source code to be insecure.
fprettify — Auto-formatter for modern fortran source code, written in Python. Fprettify is a tool that provides consistent whitespace, indentation, and delimiter alignment in code, including the ability to change letter case and handle preprocessor directives, all while preserving revision history and tested for editor integration.

i-Code CNES for Fortran — An open source static code analysis tool for Fortran 77, Fortran 90 and Shell.
CodeNarc — A static analysis tool for Groovy source code, enabling monitoring and enforcement of many coding standards and best practices.
Haxe Checkstyle — A static analysis tool to help developers write Haxe code that adheres to a coding standard.
luacheck — A tool for linting and static analysis of Lua code.

lualint — lualint performs luac-based static analysis of global variable usage in Lua source code.

Luanalysis — An IDE for statically typed Lua development.
mlint :copyright: — Check MATLAB code files for possible problems.
DrNim — DrNim combines the Nim frontend with the Z3 proof engine in order to allow verify / validate software written in Nim.

nimfmt — Nim code formatter / linter / style checker
Sys — A static/symbolic Tool for finding bugs in (browser) code. It uses the LLVM AST to find bugs like uninitialized memory access.

VeriFast — A tool for modular formal verification of correctness properties of single-threaded and multithreaded C and Java programs annotated with preconditions and postconditions written in separation logic. To express rich specifications, the programmer can define inductive datatypes, primitive recursive pure functions over these datatypes, and abstract separation logic predicates.
ZPA — Z PL/SQL Analyzer (ZPA) is an extensible code analyzer for PL/SQL and Oracle SQL. It can be integrated with SonarQube.
SwiftFormat — A library and command-line formatting tool for reformatting Swift code.

SwiftLint — A tool to enforce Swift style and conventions.

Tailor :warning: — A static analysis and lint tool for source code written in Apple's Swift programming language.
Frink — A Tcl formatting and static check program (can prettify the program, minimise, obfuscate or just sanity check it).

Nagelfar — A static syntax checker for Tcl.

tclchecker — A static syntax analysis module (as part of TDK).
vint — Fast and Highly Extensible Vim script Language Lint implemented by Python.
Multiple languages
Other
kics — Find security vulnerabilities, compliance issues, and infrastructure misconfigurations in your infrastructure-as-code. Supports Terraform, Kubernetes, Docker, AWS CloudFormation and Ansible

Steampunk Spotter :copyright: — Ansible Playbook Scanning Tool that analyzes and offers recommendations for your playbooks.
alquitran — Inspects tar archives and tries to spot portability issues in regard to POSIX 2017 pax specification and common tar implementations. This project is intended to be used by maintainers of projects who want to offer portable source code archives for as many systems as possible. Checking tar archives with alquitran before publishing them should help spotting issues before they reach distributors and users.

packj — Packj (pronounced package) is a command line (CLI) tool to vet open-source software packages for "risky" attributes that make them vulnerable to supply chain attacks. This is the tool behind our large-scale security analysis platform Packj.dev that continuously vets packages and provides free reports.

pure — Pure is a static analysis file format checker that checks ZIP files for dangerous compression ratios, spec deviations, malicious archive signatures, mismatching local and central directory headers, ambiguous UTF-8 filenames, directory and symlink traversals, invalid MS-DOS dates, overlapping headers, overflow, underflow, sparseness, accidental buffer bleeds etc.
AzSK — Secure DevOps kit for Azure (AzSK) provides security IntelliSense, Security Verification Tests (SVTs), CICD scan vulnerabilities, compliance issues, and infrastructure misconfiguration in your infrastructure-as-code. Supports Azure via ARM.
checkmake — Linter / Analyzer for Makefiles.

portlint — A verifier for FreeBSD and DragonFlyBSD port directories.
dotenv-linter — Linting dotenv files like a charm.

dotenv-linter (Rust) — Lightning-fast linter for .env files. Written in Rust

gixy — A tool to analyze Nginx configuration. The main goal is to prevent misconfiguration and automate flaw detection.
oelint-adv — Linter for bitbake recipes used in open-embedded and YOCTO
ERB Lint — Lint your ERB or HTML files

htmlbeautifier — A normaliser/beautifier for HTML that also understands embedded Ruby. Ideal for tidying up Rails templates.
gherkin-lint — A linter for the Gherkin-Syntax written in Javascript.
jsonlint — A JSON parser and validator with a CLI. Standalone version of jsonlint.com

Spectral — A flexible JSON/YAML linter, with out-of-the-box support for OpenAPI v2/v3 and AsyncAPI v2.
ChkTeX — A linter for LaTex which catches some typographic errors LaTeX oversees.

lacheck — A tool for finding common mistakes in LaTeX documents.

TeXLab — A Language Server Protocol implementation for TeX/LaTeX, including lint capabilities.
Enlightn — A static and dynamic analysis tool for Laravel applications that provides recommendations to improve the performance, security and code reliability of Laravel apps. Contains 120 automated checks.

larastan — Adds static analysis to Laravel improving developer productivity and code quality. It is a wrapper around PHPStan.
checkmake — Linter / Analyzer for Makefiles.

portlint — A verifier for FreeBSD and DragonFlyBSD port directories.
deadnix — Scan Nix files for dead code (unused variable bindings)

statix — Lints and suggestions for the Nix programming language. "statix check" highlights antipatterns in Nix code. "statix fix" can fix several such occurrences.
lintian — Static analysis tool for Debian packages.

rpmlint — Tool for checking common errors in rpm packages.
buf — Provides a CLI linter that enforces good API design choices and structure

protolint — Pluggable linter and fixer to enforce Protocol Buffer style and conventions.
dawnscanner — A static analysis security scanner for ruby written web applications. It supports Sinatra, Padrino and Ruby on Rails frameworks.
LibVCS4j — A Java library that allows existing tools to analyse the evolution of software systems by providing a common API for different version control systems and issue trackers.

Violations Lib — Java library for parsing report files from static code analysis. Used by a bunch of Jenkins, Maven and Gradle plugins.
kics — Find security vulnerabilities, compliance issues, and infrastructure misconfigurations in your infrastructure-as-code. Supports Terraform, Kubernetes, Docker, AWS CloudFormation and Ansible

shisho — A lightweight static code analyzer designed for developers and security teams. It allows you to analyze and transform source code with an intuitive DSL similar to sed, but for code.
dennis — A set of utilities for working with PO files to ease development and improve quality.
HTML-Validate — Offline HTML5 validator.

Vetur — Vue tooling for VS Code, powered by vls (vue language server). Vetur has support for formatting embedded HTML, CSS, SCSS, JS, TypeScript, and more. Vetur only has a "whole document formatter" and cannot format arbitrary ranges.
Twiggy — Analyzes a binary's call graph to profile code size. The goal is to slim down wasm binary size.
Spectral — A flexible JSON/YAML linter, with out-of-the-box support for OpenAPI v2/v3 and AsyncAPI v2.

yamllint — Checks YAML files for syntax validity, key repetition and cosmetic problems such as lines length, trailing spaces, and indentation.
commitlint — checks if your commit messages meet the conventional commit format
More Collections
License
To the extent possible under law, Matthias Endler has waived all copyright and related or neighboring rights to this work. The underlying source code used to format and display that content is licensed under the MIT license.
Title image Designed by Freepik.