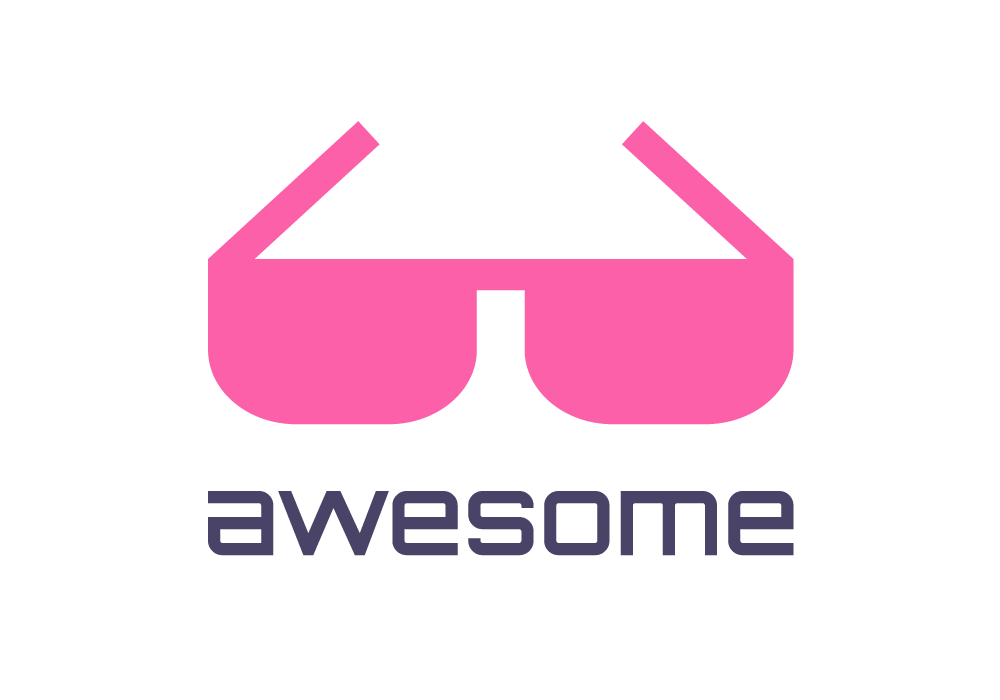 Curated list of awesome lists
Awesome Cybersecurity Blue Team
A collection of awesome resources, tools, and other shiny things for cybersecurity blue teams.
Cybersecurity blue teams are groups of individuals who identify security flaws in information technology systems, verify the effectiveness of security measures, and monitor the systems to ensure that implemented defensive measures remain effective in the future. While not exclusive, this list is heavily biased towards Free Software projects and against proprietary products or corporate services. For offensive TTPs, please see awesome-pentest.
Your contributions and suggestions are heartily ♥ welcome. (✿◕‿◕). Please check the Contributing Guidelines for more details. This work is licensed under a Creative Commons Attribution 4.0 International License.
Many cybersecurity professionals enable racist state violence, wittingly or unwittingly, by providing services to local, state, and federal policing agencies or otherwise cooperating with similar institutions who do so. This evil most often happens through the coercive mechanism of employment under threat of lack of access to food, shelter, or healthcare. Despite this list's public availability, it is the maintainer's intention and hope that this list supports the people and organizations who work to counter such massive albeit banal evil.
Contents
Automation
Code libraries and bindings
Security Orchestration, Automation, and Response (SOAR)
See also Security Information and Event Management (SIEM), and IR management consoles.
Shuffle - Graphical generalized workflow (automation) builder for IT professionals and blue teamers.
Cloud platform security
See also asecure.cloud/tools.
Distributed monitoring
See also § Service and performance monitoring.
Kubernetes
See also Kubernetes-Security.info.
Service meshes
See also ServiceMesh.es.
Consul - Solution to connect and configure applications across dynamic, distributed infrastructure and, with Consul Connect, enabling secure service-to-service communication with automatic TLS encryption and identity-based authorization.
Istio - Open platform for providing a uniform way to integrate microservices, manage traffic flow across microservices, enforce policies and aggregate telemetry data.
Communications security (COMSEC)
See also Transport-layer defenses.
DevSecOps
See also awesome-devsecops.
Application or Binary Hardening
Compliance testing and reporting
Chef InSpec - Language for describing security and compliance rules, which become automated tests that can be run against IT infrastructures to discover and report on non-compliance.
OpenSCAP Base - Both a library and a command line tool (oscap) used to evaluate a system against SCAP baseline profiles to report on the security posture of the scanned system(s).
Dependency confusion
See also § Supply chain security.
Dependency Combobulator - Open source, modular and extensible framework to detect and prevent dependency confusion leakage and potential attacks.
Confusion checker - Script to check if you have artifacts containing the same name between your repositories.
snync - Prevent and detect if you're vulnerable to dependency confusion supply chain security attacks.
Fuzzing
See also Awesome-Fuzzing.
Atheris - Coverage-guided Python fuzzing engine based off of libFuzzer that supports fuzzing of Python code but also native extensions written for CPython.
FuzzBench - Free service that evaluates fuzzers on a wide variety of real-world benchmarks, at Google scale.
OneFuzz - Self-hosted Fuzzing-as-a-Service (FaaS) platform.
Policy enforcement
Supply chain security
See also § Dependency confusion.
Honeypots
See also awesome-honeypots.
CanaryTokens - Self-hostable honeytoken generator and reporting dashboard; demo version available at CanaryTokens.org.
Kushtaka - Sustainable all-in-one honeypot and honeytoken orchestrator for under-resourced blue teams.
Manuka - Open-sources intelligence (OSINT) honeypot that monitors reconnaissance attempts by threat actors and generates actionable intelligence for Blue Teamers.
Tarpits
Endlessh - SSH tarpit that slowly sends an endless banner.
LaBrea - Program that answers ARP requests for unused IP space, creating the appearance of fake machines that answer further requests very slowly in order to slow down scanners, worms, etcetera.
Sandboxes
Bubblewrap - Sandboxing tool for use by unprivileged Linux users capable of restricting access to parts of the operating system or user data.
Dangerzone - Take potentially dangerous PDFs, office documents, or images and convert them to a safe PDF.
Firejail - SUID program that reduces the risk of security breaches by restricting the running environment of untrusted applications using Linux namespaces and seccomp-bpf.
Identity and AuthN/AuthZ
Gluu Server - Central authentication and authorization for Web and mobile applications with a Free and Open Source Software cloud-native community distribution.
See also awesome-incident-response.
LogonTracer - Investigate malicious Windows logon by visualizing and analyzing Windows event log.
Volatility - Advanced memory forensics framework.
aws_ir - Automates your incident response with zero security preparedness assumptions.
IR management consoles
See also Security Orchestration, Automation, and Response (SOAR).
Evidence collection
Network perimeter defenses
Gatekeeper - First open source Distributed Denial of Service (DDoS) protection system.
fwknop - Protects ports via Single Packet Authorization in your firewall.
ssh-audit - Simple tool that makes quick recommendations for improving an SSH server's security posture.
Firewall appliances or distributions
See also Wikipedia: List of router and firewall distributions.
IPFire - Hardened GNU/Linux based router and firewall distribution forked from IPCop.
OPNsense - Hardened FreeBSD based firewall and routing platform forked from pfSense.
pfSense - FreeBSD firewall and router distribution forked from m0n0wall.
Operating System distributions
Computer Aided Investigative Environment (CAINE) - Italian GNU/Linux live distribution that pre-packages numerous digital forensics and evidence collection tools.
Security Onion - Free and open source GNU/Linux distribution for intrusion detection, enterprise security monitoring, and log management.
Qubes OS - Desktop environment built atop the Xen hypervisor project that runs each end-user program in its own virtual machine intended to provide strict security controls to constrain the reach of any successful malware exploit.
Phishing awareness and reporting
See also awesome-pentest § Social Engineering Tools.
Preparedness training and wargaming
(Also known as adversary emulation, threat simulation, or similar.)
Post-engagement analysis and reporting
RedEye - Analytic tool to assist both Red and Blue teams with visualizing and reporting command and control activities, replay and demonstrate attack paths, and more clearly communicate remediation recommendations to stakeholders.
Security configurations
(Also known as secure-by-default baselines and implemented best practices.)
Bunkerized-nginx - Docker image of an NginX configuration and scripts implementing many defensive techniques for Web sites.
Security monitoring
Crossfeed - Continuously enumerates and monitors an organization's public-facing attack surface in order to discover assets and flag potential security flaws.
Starbase - Collects assets and relationships from services and systems into an intuitive graph view to offer graph-based security analysis for everyone.
Endpoint Detection and Response (EDR)
Wazuh - Open source, multiplatform agent-based security monitoring based on a fork of OSSEC HIDS.
Network Security Monitoring (NSM)
See also awesome-pcaptools.
Security Information and Event Management (SIEM)
AlienVault OSSIM - Single-server open source SIEM platform featuring asset discovery, asset inventorying, behavioral monitoring, and event correlation, driven by AlienVault Open Threat Exchange (OTX).
Prelude SIEM OSS - Open source, agentless SIEM with a long history and several commercial variants featuring security event collection, normalization, and alerting from arbitrary log input and numerous popular monitoring tools.
Service and performance monitoring
See also awesome-sysadmin#monitoring.
Threat hunting
(Also known as hunt teaming and threat detection.)
See also awesome-threat-detection.
Threat intelligence
See also awesome-threat-intelligence.
Fingerprinting
HASSH - Network fingerprinting standard which can be used to identify specific client and server SSH implementations.
JA3 - Extracts SSL/TLS handshake settings for fingerprinting and communicating about a given TLS implementation.
Threat signature packages and collections
Tor Onion service defenses
See also awesome-tor.
OnionBalance - Provides load-balancing while also making Onion services more resilient and reliable by eliminating single points-of-failure.
Vanguards - Version 3 Onion service guard discovery attack mitigation script (intended for eventual inclusion in Tor core).
Transport-layer defenses
Certbot - Free tool to automate the issuance and renewal of TLS certificates from the LetsEncrypt Root CA with plugins that configure various Web and e-mail server software.
MITMEngine - Golang library for server-side detection of TLS interception events.
Tor - Censorship circumvention and anonymizing overlay network providing distributed, cryptographically verified name services (.onion domains) to enhance publisher privacy and service availability.
Overlay and Virtual Private Networks (VPNs)
macOS-based defenses
See also drduh/macOS-Security-and-Privacy-Guide.
Windows-based defenses
See also awesome-windows#security and awesome-windows-domain-hardening.
Active Directory
Active Directory Control Paths - Visualize and graph Active Directory permission configs ("control relations") to audit questions such as "Who can read the CEO's email?" and similar.
PingCastle - Active Directory vulnerability detection and reporting tool.
PlumHound - More effectively use BloodHoundAD in continual security life-cycles by utilizing its pathfinding engine to identify Active Directory security vulnerabilities.
License
This work is licensed under a Creative Commons Attribution 4.0 International License.