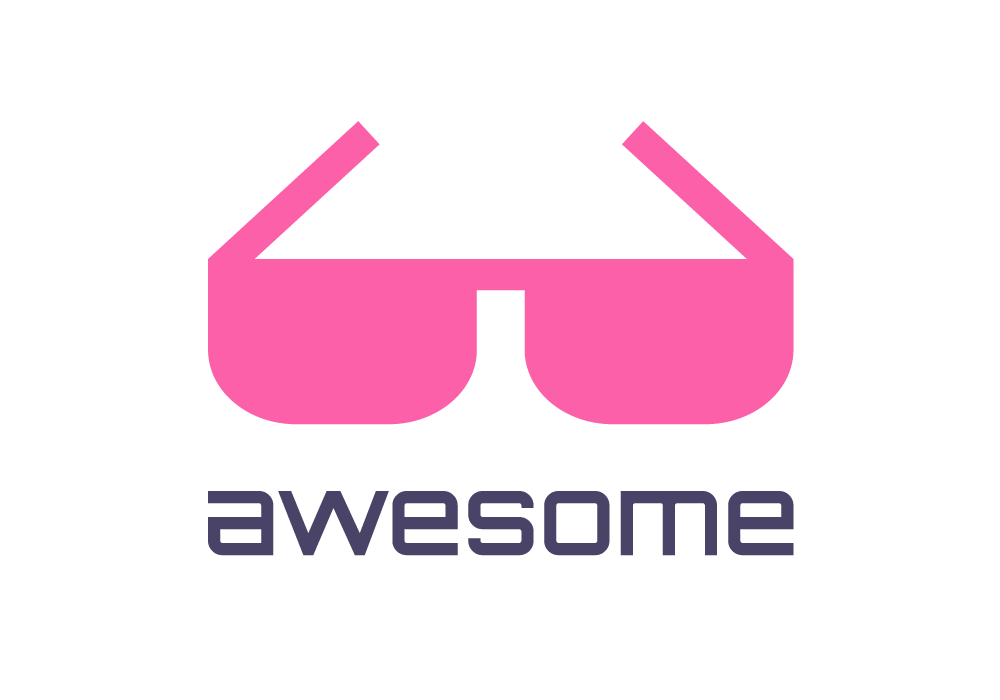 Curated list of awesome lists
Awesome Domain-Driven Design
A curated list of Domain-Driven Design (DDD), Command Query Responsibility Segregation (CQRS), Event Sourcing, and Event Storming resources.
Check out my blog and weekly DDD newsletter or say hi on Twitter!
Domain-Driven Design (DDD) is an approach to software development for complex needs by connecting the implementation to an evolving model. The premise of Domain-Driven Design is the following:
placing the project's primary focus on the core domain and domain logic
basing complex designs on a model of the domain
initiating a creative collaboration between technical and domain experts to iteratively refine a conceptual model that addresses particular domain problems
The term was coined by Eric Evans in his book of the same title.
Command Query Responsibility Segregation (CQRS) is simply the creation of two objects where there was previously only one. The separation occurs based upon whether the methods are a command or a query (the same definition that is used by Meyer in Command and Query Separation, a command is any method that mutates state and a query is any method that returns a value).
Event Sourcing the fundamental idea of Event Sourcing is that of ensuring every change to the state of an application is captured in an event object, and that these event objects are themselves stored in the sequence they were applied for the same lifetime as the application state itself.
Event Storming is a workshop format for quickly exploring complex business domains.
Contents
Books
Applying Domain Driven Design with CQRS and Event Sourcing - A walkthrough of using EventStorming and other modeling techniques to build a CQRS and Event Sourcing-based prototype for a fictional business domain.
Architecture Modernization - Concrete tools, techniques, and processes to align software architecture with your business domains, organizational design, team topologies, and corporate strategy.
Collaborative Software Design - A practical guide for effectively involving all stakeholders in the design of software.A practical guide for effectively involving all stakeholders in the design of software.
CQRS - Notes by Mark Nijhof from his experiences learning DDD and CQRS from Greg Young. There is an extensive sample project that accompanies this book.
Domain-Driven Design: Tackling the Complexity at the Heart of Software - The canonical book that coined the term Domain-Driven Design. Also known as the "Blue Book."
Domain-Driven Design Distilled - Very good starter book before you read Implementing Domain-Driven Design or Domain-Driven Design: Tackling the Complexity at the Heart of Software.
Domain-Driven Design in PHP - Real examples written in PHP showcasing DDD Architectural Styles, Tactical Design, and Bounded Context Integration.
Domain-Driven Rails - Domain-Driven Rails describes 11 techniques (from Bounded Contexts to Event Sourcing) that you can use separately and together in new and old Rails apps to achieve better architecture.
Domain Modeling Made Functional - Tackle Software Complexity with Domain-Driven Design and F#.
Domain Specific Languages - Tangentially connected to DDD, describes the importance of the Ubiquitous Language and working together with domain experts, along with lots of technical details.
Event Sourcing and CQRS with .NET Core and SQL Server - A walkthrough of using Domain-Driven Design with Event Sourcing and CQRS using ASP.NET Core and SQL Server in production.
Hands-On Domain-Driven Design with .NET Core - Tackling complexity in the heart of software by putting DDD principles into practice by Alexey Zimarev.
Implementing Domain-Driven Design - Also a canonical book presenting a top-down approach to understanding Domain-Driven Design. Also known as the "Red Book."
Implementing DDD, CQRS and Event Sourcing - Learn how to implement DDD, CQRS and Event Sourcing. Understand the theory and put it into practice with JavaScript and Node.js.
Introducing Event Storming: An act of Deliberate Collective Learning - The deepest tutorial and explanation about EventStorming, straight from the inventor.
Learning Domain-Driven Design: Aligning Software Architecture and Business Strategy - Learn the essential patterns and practices of domain-driven design and how to apply them in your day-to-day work, both in greenfield and brownfield projects.
Microsoft .NET - Architecting Applications for the Enterprise (2nd Edition) - A software architect's digest of core practices, pragmatically applied.
Patterns, Principles, and Practices of Domain-Driven Design (1st Edition) - Methods for managing complex software construction following the practices, principles and patterns of Domain-Driven Design with code examples in C#.
Secure by Design - Shows how to use Domain-Driven Design to avoid security vulnerabilities.
Specification by Example - This book distills from the experience of leading teams worldwide effective ways to specify, test, and deliver software in short, iterative delivery cycles. Case studies in this book range from small web startups to large financial institutions, working in many processes including XP, Scrum, and Kanban.
Versioning in an Event Sourced System - Have you had troubles with versioning an Event Sourced system? Just getting into a new Event Sourced system for the first time? This book is the definitive guide of how to handle versioning over long periods of time.
What is Domain-Driven Design? - A quick read exploring the core patterns and principles of Domain-Driven Design, as well as strategies for applying DDD in brownfield projects.
Writing Great Specifications - Writing Great Specifications is an example-rich tutorial that teaches you how to write good Gherkin specification documents that take advantage of Specification by Example's benefits.
Free eBooks
Training Courses
Video Collections
Blogs
Sample Projects
GO
.NET (C#/F#)
Haskell
Eventuria gsd - Haskell todo list reactive application with DDD, CQRS and Event Sourcing, FRP.
Idris
OrderTaking - Dependently typed implementation of the Domain Modeling Made Functional book. An example project how to formalize Bounded Context and Workflow diagram with dependent types. A NodeJS deployable demo.
JavaScript / TypeScript
JVM languages
PHP
Libraries and Frameworks
GO
.NET
Databases
Elixir
Commanded - Command handling middleware for CQRS/ES applications, Pure Functional Data Structures for Aggregates and Process Managers, Point-to-Point message routing, and much more in Elixir (Erlang VM) - All in Actor concurrency model.
Event Bus - Traceable, extendable and minimalist event bus implementation for Elixir with built-in event store and event watcher based on ETS.
eventstore - CQRS event store using PostgreSQL for persistence.
JavaScript / TypeScript
JVM
PHP
Broadway - Broadway is a (PHP) project providing infrastructure and testing helpers for creating CQRS and event sourced applications.
Ecotone - Enables message driven architecture in PHP and provides building blocks to follow DDD and CQRS principles.
PHP Glossary - Apply a Term Analysis to extract domain terms vs out-of-scope terms in a DDD manner.
Python
Eventsoucing in Python - Mature, stable Python library for event sourcing and DDD. Supports wide variety of databases, different kinds of orderings of domain events, application level encryption, snapshotting, optimistic concurrency control, and process events. Applications, and entire systems of applications, can be defined independently of infrastructure, and run in different ways (single threaded, multi-threaded, clocked, stepping, multi-process, actor model) and with different infrastructure.
dry-python - A set of libraries for pluggable business logic components.
PyAssimilator - Quickly create DDD Python patterns, Event-Based Systems, CRUD applications. Set of Python patterns for database access that support SQLAlchemy, MongoDB, Redis, or Pure Python. PyAssimilator allows you to write code without dependencies, meaning you can switch SQL to NoSQL without changing a single file in your system.
Ruby
Eventide - Event Sourcing and Microservices Stack for Ruby. A set of libraries for writing event driven, autonomous services.
Rails Event Store - Rails Event Store (RES) is a library for publishing, consuming, storing and retrieving events. It's your best companion for going with an event-driven architecture for your Rails application.
Podcasts and Interviews
Conferences
User Groups
Domain Storytelling - a knowledge-crunching technique that helps the people involved to familiarize themselves with the domain and work out a model that expresses their shared understanding. Available as a print-out template, as well as open-source online tool, WPS Modeler (source).
License
To the extent possible under law, Nick Chamberlain has waived all copyright and related or neighboring rights to this work.