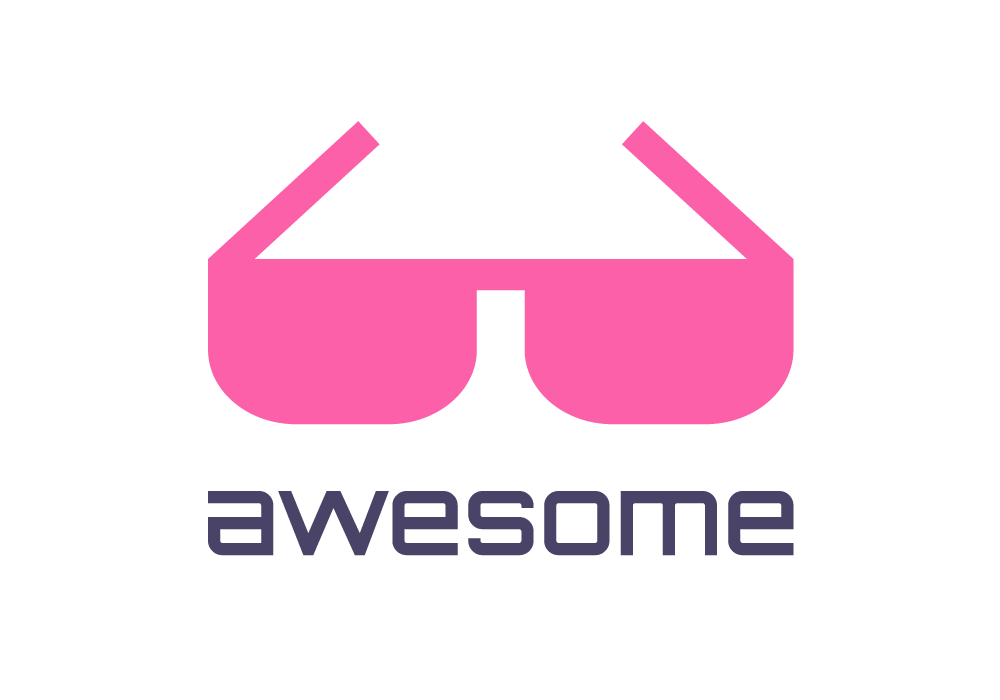 Curated list of awesome lists
---
A curated
list for software developers to transition to an engineering management role. Compiles advices, anecdotes, knowledge tidbits, discussions, industry small-talks and rants. A bibliography of sort, gathered the last few years while transitioning my career from a software engineer to an engineer's manager. And later from a manager to a manager's managers (you all love recursion right? ʘ‿ʘ).
You're a developer and wonders what it feels like to be a manager?
You just started your first position as the leader of a team?
You're stuck into the day-to-day operations of the job?
How can I move up to the next level?
You'll find answers in this guide! It stands out from generic leadership and management literature, by providing uncompromising insights and practical advices to bootstrap your journey into the management career track, from a technical background.
This list provides a progression to help with the transition to management. From general to specifics. It starts with an overview of the role, then describes its requirements, and its position relative to others. Then we delves into the day-to-day tools of the trade, both organizational and behavioral. At last we discuss about some of the dark sides of the job.
Contents
Engineering to Management Transition
The first step. The hardest: how to requalify oneself from an Individual Contributor (IC) to a front-line manager.
Building Teams
You got the title and the pay grade. Congratulation! This doesn't make you a manager yet. Whether you inherit an already existing team or have to start from scratch, you'll need to practice the art of building (and consolidating) them.
Roles
On the profiles, attitude, behaviors, and expectations between developers, managers and executives.
Executives
Executives are the senior/highest management layers of a company. They reports to a board of directors in bigger companies, or directly to the shareholders in smaller ones. Leadership is expected at this level. As a manager these are the people you report to.
CTO & VP of Engineering
In tech companies these roles are critical, and the frontier between the two is often blurry.
Engineering Managers
Managers came in all form and shape, and the title and daily activities varies a lot depending on companies. When developers directly reports to you, you'll find yourself at the first management level: you are a front-line engineering manager.
Engineers
Consultants
"A consultant is someone 4 pages ahead in the manual" (source).

"The value that most orgs get from a consultant (…) is the political cover to make changes they knew they should make all along, but didn't have the social capital or the focus to make those changes" (source). And that's the reason bureaucracies and highly political organizations are fertile grounds for consultants.

The Prosperous Software Consultant - This article let you understand how an independent consultant operates.
Recruitment
You're in a competitive sector in which talents are in high demand. Be prepared as a manager to spend a lot of time recruiting people, either to expand your team or fill-in open positions. The dynamics gets interesting too, as you are now on both sides of the hiring process: as a candidate to get a job, and as a recruiter to staff up your team.
Job Boards
By targeting the right place to post your job offer to, you're increasing your chances of targeting the right candidates.
Hiring Process
High-growth company will all need to industrialize the hiring process at one point.
Interview
List of questions that can be used when vetting potential candidates, and topics to draw inspiration from to be used as conversation starters.
Coding Challenge
The absence of coding exercise will left the door open to fraud. OTOH, if elitist challenges decrease the number of false-positive, you will pass on perfectly capable and great developers. Now it is your job as manager to find balance between these two extremes, and set the tone on how to have the candidate demonstrate coding skills.
Negotiation
A critical step to close up the hiring process.
Onboarding
How to get newcomers up to speed with the rest of the team you manage. And how to introduce yourself to teams you just joined or inherited.
Motivation
Happiness
Procrastination
Culture
Thinking frameworks and mental models to improve decision making, understand systems and solve problems.
Collections
Expansive lists of well-known models and concepts.
Explaining
Hanlon's razor - "Never attribute to malice that which is adequately explained by stupidity." My favorite flavor of Occam's Razor, and a crucial mantra to defuse rampant paranoia in a highly political setting.

Regression toward the mean - Or why after a period of intense euphoria and ambition, things slowly get back to their usual mediocrity.

Locus of control - A framework on "the degree to which people believe that they have control over the outcome of events in their lives, as opposed to external forces beyond their control."
Problem Solving
First principles and asking why - "Our ability to think in abstractions can weaken our judgement, as those abstractions may no longer be as true as they once were. Also a similarly dangerous evolutionary trait is our ability to think in analogy, where we make assumptions based on the comparison of two things that are not actually related." Elon Musk explains it better.

"People who excel at software design become convinced that they have a unique ability to understand any kind of system at all, from first principles, without prior training, thanks to their superior powers of analysis. Success in the artificially constructed world of software design promotes a dangerous confidence." - A reminder of the needs of humility and recognition of limits in our industry, from a panel on the Moral Economy of Tech.

The Art of Powerful Questions - Catalyzing Insight, Innovation, and Action - "Leaders believe that they are being paid for fixing problems rather than for fostering breakthrough thinking."
Systems
To Get Good, Go After The Metagame - "Every sufficiently interesting game has a metagame above it. This is the game about the game. It is often called 'the meta'. (…) The meta is what you get after you master boring fundamentals. But observing the state of the current meta often reveals what boring fundamentals you need to learn."
Brainstorming
Yes, and… - "A rule-of-thumb in improvisational comedy (…). It is also used in business and other organizations as a principle that improves the effectiveness of the brainstorming process, fosters effective communication, and encourages the free sharing of ideas."

Strong Opinions, Weakly Held — a framework for thinking - "Allow your intuition to guide you to a conclusion, no matter how imperfect — this is the 'strong opinion' part. Then – and this is the 'weakly held' part – prove yourself wrong."
Behavioral
Team Dynamics
On the day-to-day dynamics of the team, and its interaction with other teams.
Engineering
You're no longer an engineer. Still, your team is responsible for the systems, technology and all the processes surrounding them. You'd better know a bit about engineering tenets.
The Technical Engineering Manager
You shouldn't spend your time coding. Leave that to the engineers: your value lies elsewhere now. But does that means you must forget all things technical? The answer is an astounding NO. Here are some arguments:
Systems Complexity
Whatever the technical stack, we are building systems first, and have to manage its complexity.
Technology
Engineering Practices
Technical Debt
Remote Work
Meetings
Two humans + a (virtual) room = a meeting.
1 on 1
The most important meetings you'll have are frequent 1:1s with your direct reports.
"1on1s are the managers Swiss army knife" (source) - Another advice from the source: make them walk'n'talks.

Questions for our first 1:1 - A personal list of high-level questions from a manager.

1 on 1 Meeting Questions - A mega list in which most of them are great starters for conversation, some others are clearly bad ideas. A great source of inspiration nonetheless, but choose carefully.
Standups
A staple of agile decorum, too often misused.
Facilities
The environment we work in shapes us. Perks too.
Product Management
The Product Manager is supposed to be the voice of the market. Here are more links on the role and its reach.
Hiring PMs
On interviewing for a PM position. And how to conduct an interview to assess a PM's abilities.
Product-Market Fit
The first step to validate your product: is the market finding interest in your venture?
I wasted $40k on a fantastic startup idea - A tale of building a product no user want to pay for. "You can't just create value for the user: that's a charity. You also can't just create value for your company: that's a scam. Your goal is to set up some kind of positive-sum exchange, where everyone benefits, including you. A business plan, according to this textbook, starts with this simple question: how will you create value for yourself and the company?"

David Rusenko - How To Find Product Market Fit - "Details the story of how Weebly developed one of the most popular website creation and hosting sites on the web today."

Fundamentals of Product-Market Fit - A complete overview of the concept: what is product-market fit and to measuring it.
Product Strategy
Where your product lies in the value chain and how to position it in the market.
User-Centered Design
On how to focus on user's problem to have your product delivers value.
Product Marketing
How to find users, grow your customer base and make people talks about you product.
Project Management
If product management is about what is to be developed of the product, then project management activities answers on how to deliver that development. It is all about the execution, with a particular attention to delivery critical path and planning.
But don't worry too much, every company has its own definition of the two roles, and sometimes hybrid positions.
Specifications
"Walking on water and developing software from a specification are easy if both are frozen." Edward V. Berard - Essays on object-oriented software engineering.

The art of destroying software - Greg Young described a good way to deal with requirements volatility: optimize from the beginning to be able to delete your code, and structure your code so that any part of it is no bigger than 1 week's worth of coding. So that any part can be re-written in 1 week.

Requirements volatility is the core problem of software engineering - "Start by accepting that change is inevitable. (…) As a consequence of this, software is never finished, only abandoned. (…) This means that no software product is ever exactly, perfectly satisfactory."
Estimations
Time management and planning starts with estimates, but often degenerates into deadlines.
Tickets
Agile
Key Performance Indicator (KPI)
KPIs are a set of quantitative measurements at the team or organizational level, to measure the success of the business.
Objectives and Key Results (OKR)
OKRs are a framework. Extending KPIs, they applies individually to each members of an organization, down to the IC level. In theory, everyone is supposed to have its own set of OKRs.
Training
On mentoring, education and learning.
Communication
It is not only about reading, writing and talking. It encompass all the social practice and context sharing of the team's activities.
Especially a software team, which generates a huge amount of knowledge. All this knowledge is fragile and about to be lost for good. Unless you materialization it in the form of writing.
Knowledge
On knowledge surrounding a team.
What senior engineers do: fix knowledge holes - "This is the textbook definition of a senior engineer. You see a problem, you solve it (thoroughly), you document it and you level up your team."

Chesterton's fence - "If you're considering nominating something for deletion, or changing a policy, because it doesn't appear to have any use or purpose, research its history first." It's not we'd like to play conservative here, but because we need to fix the knowledge hole as described above.

You're Not Managing a Team of Software Engineers, You're Managing a Team of Writers - Because writing software is "a creative process which is by its nature unpredictable and personal, in an environment which craves certainty, predictability and consistency."
Reading
Before you know how to write, you need to know how to read.
How to Read a Paper - Outlines a practical and efficient three-pass method for reading research papers.
Documentation
The various forms of technical writing, their structure and target audience.
What nobody tells you about documentation - There is four kinds of documentation: tutorials, how-to guides, explanation and reference. Each with their own structure and mode of writing.

Flying Circus Platform - Disaster recovery - Critical infrastructure which aims to be available 24/7 needs a Disaster Recovery Plan. It generally takes the form of a document providing an overview of the expected severe failures and a set of procedures on how the system and the team operating it is prepared to deal with. The one linked here is a great example of such document, and is strong evidence the team is prepared for the worse.
Writing
General advices on how to convey meaning and clarity by mastering the style. If badly written, your documentation is likely to have poor usage and utility.
Style
Once you have the right structure and content thanks to advices above, you can now copy-edit and fine tune your style with the tools below.
Presentations
Career
Now that you've proven your worth as a front-line manager, what's the next step? These articles explore the follow-up roles, from managing managers, to director, and everything in between.
Stepping stones advancing a career in a company takes the form of promotions. They unlock raises, bonuses and more responsibility.
Performance Reviews
Reviews and performance evaluations are the tool of the trade to unlock promotions. As a manager, your going to write and instrument them for your team members to get the raise they deserve. And getting through them as any other employee to advance your career.
Compensation
It's not only about the salary, but the whole package: equity, bonuses, perks, and the dealings around all of these.
Salary
Equity
Politics
Here we are, at the intersection of power and influence lies the political game. If its nature and intensity is sourced from the company's core culture and history, you're unfortunately unlikely to avoid it past a certain hierarchical level. Be prepared.
Re-organizations
As a manager, you have direct responsability of the structure of the team. Past a certain size (around 8 to 12 depending on sources), you no longer have time to work with direct ICs, so you need to re-organize the team.
At a company level, re-orgs are mostly strategic and your influence on them depends on your political acumen.
Team-level
Company-level
Acquisition
A special case of re-org, that might take the form of inclusion, absorbtion or dissolution of the acquired company.
How the Digg team was acquihired - Acqui-hire of a whole team can be seen as a type of reorg. In which managers will have to negotiate the new employment contracts in bulk in one or two days: "Because acquihires are "star" oriented, if you're a senior leaders who doesn't explicitly refuse to move forward, pressure will converge on you from all sides".
Health
Good sleep, good learning, good life - An e-book-sized synthesis on sleep research "with a view to practical applications, esp. in people who need top-quality sleep for their learning or creative achievements."
Holidays
Should we take a few long holidays, or lots of short ones? - Short ones. "Reason one: holiday memories tend to depend not on how long the holiday was, but on the intensity of the experiences. Reason two: a change of activity can be a spur to creativity. Reason three for taking a short break: if we need rest to prevent exhaustion, a single, long vacation won't do the trick."
Stress
Burnout
Setbacks and Failures
Normalization of deviance - Explores how the factors accounting for disasters accumulates unnoticed until it's too late. This has been studied on other fields, but not in software engineering.
Exits
Sometimes, you just have to call it quits.
"Something I've seen multiple times is that, when a VP leaves, a company will become a substantially worse place to work, and it will slowly dawn on people that the VP was doing an amazing job at supporting not only their direct reports, but making sure that everyone under them was having a good time." (source)
Contributing
Your contributions are always welcome! Please take a look at the contribution guidelines first.
Footnotes
The header image is based on a modified photo taken in November 2017 by Werner Du plessis.
[1]: Peopleware: Productive Projects and Teams, 1987, page 34 (Addison-Wesley Professional, 3rd edition, 2013). [↑]