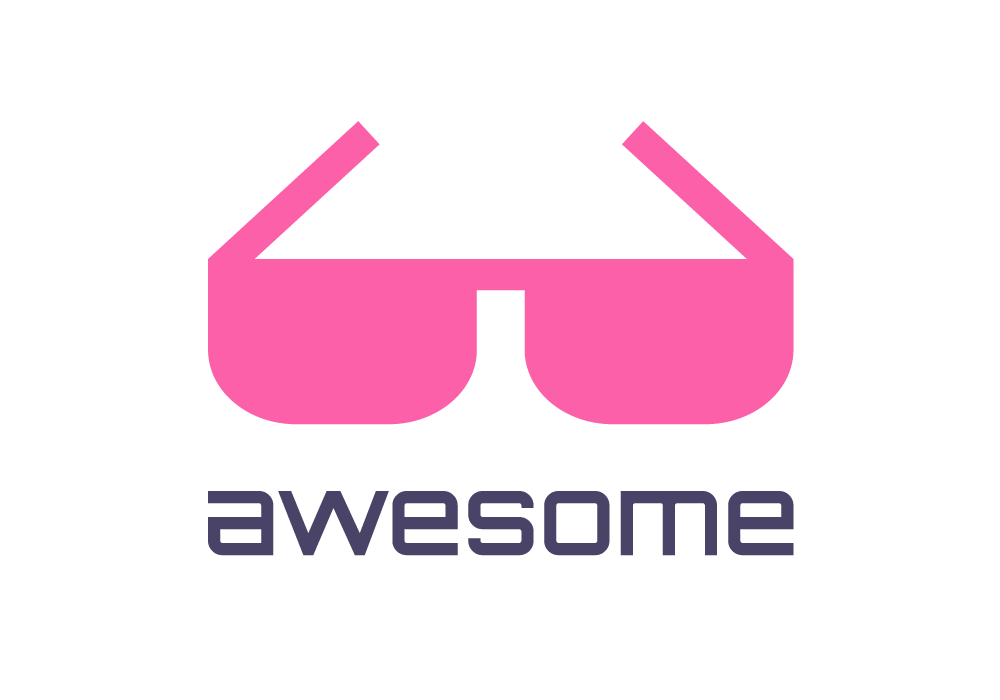 Curated list of awesome lists
A categorized community-driven collection of awesome Ruby libraries, tools, frameworks and software. The essential Ruby to build modern Apps and Web Apps.
Sharing, suggestions and contributions are always welcome! Please take a look at the contribution guidelines and quality standard first.
Thanks to all contributors, you're awesome and this wouldn't be possible without you!
Abstraction
Admin Interface
Analytics
API Builder and Discovery
Assets
Authentication and OAuth
Authorization
Automation
Caching
Captchas and anti-spam
CLI Builder
CLI Utilities
Cloud
CMS
Code Analysis and Metrics
Code Formatting
niceql - A dependentless SQL and SQL errors formatting and colorizing. ActiveRecord seemless integration.
prettier - A prettier plugin for the Ruby language.
RuboCop - A static code analyzer, based on the community Ruby style guide.

Rubocop Rails - A RuboCop extension focused on enforcing Rails best practices and coding conventions.
Rubocop Rspec - Code style checking for RSpec files
Rubocop Performance - A RuboCop extension focused on code performance checks.
Code Highlighting
CodeRay - Fast and easy syntax highlighting for selected languages.
pygments.rb - A Ruby wrapper for the Python pygments syntax highlighter.
Rouge - A pure Ruby code highlighter that is compatible with Pygments.
Code Loaders
Zeitwerk - An efficient and thread-safe Ruby code loader.
Coding Style Guides
Concurrency and Parallelism
Configuration
Core Extensions
ActiveSupport - A collection of utility classes and standard library extensions.
Addressable - Addressable is a replacement for the URI implementation that is part of Ruby's standard library. It more closely conforms to RFC 3986, RFC 3987, and RFC 6570 (level 4), providing support for IRIs and URI templates.
Bitwise - Fast, memory efficient bitwise operations on large binary strings
Finishing Moves - Small, focused, incredibly useful methods added to core Ruby classes. Includes the endlessly useful nil_chain.
Hamster - Efficient, immutable, and thread-safe collection classes for Ruby.
Hanami::Utils - Lightweight, non-monkey-patch class utilities for Hanami and Ruby app.
Ruby Facets - The premiere collection of general purpose method extensions and standard additions for Ruby.
Attributes

ActiveAttr - What ActiveModel left out.
Virtus - Attributes on Steroids for Plain Old Ruby Objects.
AttrExtras - Takes some boilerplate out of Ruby with methods like attr_initialize.

Hash

Hashie - A collection of tools that extend Hashes and make them more useful.

String
Trick Bag - Assorted Ruby classes and methods to simplify and enhance your code.
Country Data
CRM
Fat Free CRM - An open source Ruby on Rails based customer relationship management platform.
Hitobito - An open source Ruby on Rails based community management solution.
Cryptocurrencies and Blockchains
Dashboards
Blazer - Simple data viewer using only SQL. Output to table, chart, and maps.
Smashing - Smashing is a Sinatra based framework that lets you build beautiful dashboards. This project is the maintained spiritual successor to the Dashing framework.
Dashing-Rails - The exceptionally handsome dashboard framework for Rails.
Data Processing and ETL
Data Visualization
Database Drivers
Date and Time Processing
Decorators
Draper - Draper adds an object-oriented layer of presentation logic to your Rails application.
ShowFor - Quickly show a model information with I18n features. Like form_for for displaying model data.
Diff
Diffy - Easy Diffing With Ruby.
gemdiff - Find source repositories for gems. Open, compare, and update outdated gem versions.
JsonCompare - Returns the difference between two JSON files.
Documentation
E-Commerce and Payments
Ebook
Email
Encryption
Environment Management
Error Handling
Feature Flippers and A/B Testing
File Upload
File System Listener
Form Builder
Game Development and Graphics
Gem Generators
Gemsmith - A command line interface for smithing new Ruby gems.
Hoe - Hoe is a Rake/RubyGems helper for project Rakefiles.
Geolocation
GraphQL
GUI
HTML/XML Parsing
Accept Language - A tiny library for parsing the Accept-Language header from browsers (as defined in RFC 2616).
excon - Usable, fast, simple Ruby HTTP 1.1. It works great as a general HTTP(s) client and is particularly well suited to usage in API clients.
Faraday - an HTTP client lib that provides a common interface over many adapters (such as Net::HTTP) and embraces the concept of Rack middleware when processing the request/response cycle.
Device Detector - A precise and fast user agent parser and device detector, backed by the largest and most up-to-date user agent database.
Http Client - Gives something like the functionality of libwww-perl (LWP) in Ruby.
HTTP - The HTTP Gem: a simple Ruby DSL for making HTTP requests.
HTTPX - Pure ruby HTTP client, supports HTTP/2 and HTTP/1, concurrent requests, plugin system for extended features (cookies, retries, following redirects, proxy, streaming...).
httparty - Makes http fun again!
Http-2 - Pure Ruby implementation of HTTP/2 protocol
Patron - Patron is a Ruby HTTP client library based on libcurl.
RESTClient - Simple HTTP and REST client for Ruby, inspired by microframework syntax for specifying actions.
Savon - Savon is a SOAP client for the Ruby programming language.
Sawyer - Secret user agent of HTTP, built on top of Faraday.
Sniffer – Tool to log and debug outgoing HTTP requests across multiple ruby libraries.
Typhoeus - Typhoeus wraps libcurl in order to make fast and reliable requests.
Image Processing
Implementations/Compilers
Internationalization
IRB
Logging
Machine Learning
Markdown Processors
Measurements
Measured - Wrapper objects which encapsulate measurements and their associated units in Ruby.
Ruby Units - Provides classes and methods to perform unit math and conversions.
Mobile Development
Money
eu_central_bank - A gem that calculates the exchange rate using published rates from European Central Bank.
Monetize - A library for converting various objects into Money objects.
Money - A Ruby Library for dealing with money and currency conversion.
Music and Sound
Coltrane - A music theory library with a command-line interface.
Maestro - A Slack-Powered music bot for Spotify
Sonic Pi - A live coding synth for everyone originally designed to support computing and music lessons.
Natural Language Processing
Navigation
Networking
Dnsruby - A pure Ruby DNS client library which implements a stub resolver. It aims to comply with all DNS RFCs.
RubyDNS - A high-performance DNS server which can be easily integrated into other projects or used as a stand-alone daemon.
Notifications
Optimizations
ORM/ODM
ORM/ODM Extensions
Package Management
Gems

Bundler - Manage your application's gem dependencies with less pain.
RubyGems - Community's gem hosting service.
Cloudsmith - A fully managed package management SaaS with support for Rubygems (and many others).

Packages and Applications
PDF
Performance Monitoring
Presentation Programs
Slide Show (S9) - Write your slides / talks / presentations in plain text with markdown formatting conventions and generate (static) web pages; template packs incl. deck.js, impress.js, reveal.js, shower, s6, s5 and more.
Process Management and Monitoring
Processes
childprocess - Cross-platform ruby library for managing child processes.
posix-spawn - Fast Process::spawn for Rubys >= 1.8.7 based on the posix_spawn() system interfaces.
Profiler and Optimization
QR
RQRCode - RQRCode is a library for creating and rendering QR codes into various formats.
Queues and Messaging
Rails Application Generators
Robotics
Arli - Arli is the CLI tool for searching, installing, and packaging Arduino libraries with a project using a YAML-based Arlifile. It's a "Bundler for Arduino Development".
Artoo - Next generation robotics framework with support for different platforms: Arduino, Leap Motion, Pebble, Raspberry Pi, etc.
Serverless
FaaStRuby - Serverless Software Development Platform for Ruby and Crystal developers.
Jets - A Ruby Serverless Framework to create and deploy serverless microservices with ease, and to seamlessly glue AWS services.
Scheduling
Scientific
Search
Security
SEO
Social Networking
Spreadsheets and Documents
State Machines
Static Site Generation
Template Engine
Testing
Third-party APIs
Video
Streamio FFMPEG - Simple yet powerful wrapper around the ffmpeg command for reading metadata and transcoding movies.
Video Transcoding - Tools to transcode, inspect and convert videos.
View helpers
Web Crawling
Web Frameworks
Web Servers
WebSocket
Services and Apps
Online tools, services and APIs to simplify development.
Resources
Where to discover new Ruby libraries, projects and trends.