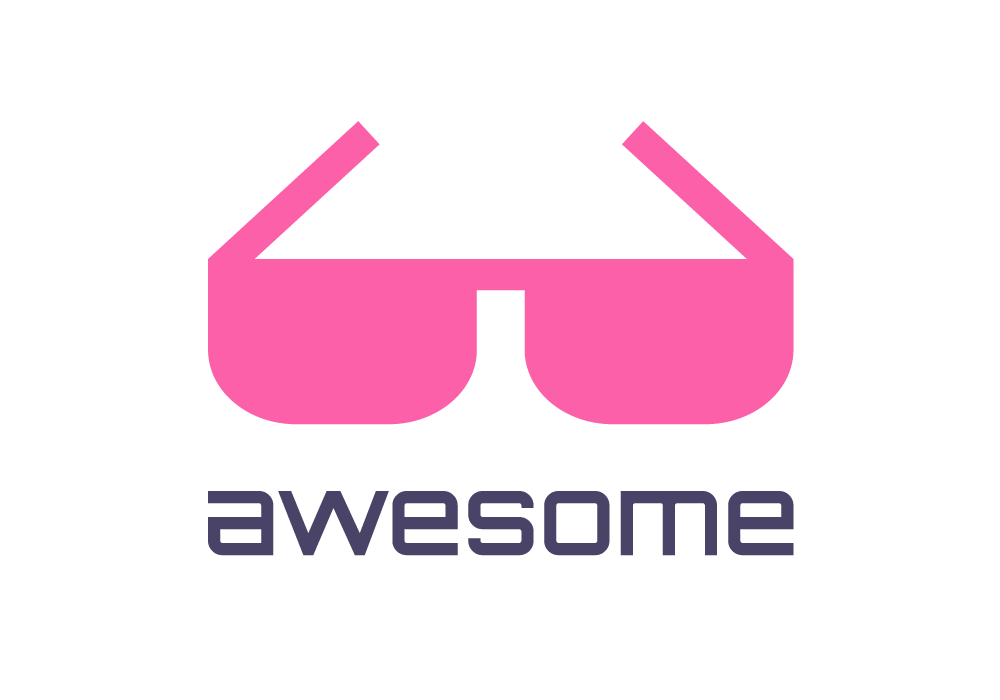 Curated list of awesome lists
Awesome Swift
| Awesome | Linux | Projects | Updated |
| --- | --- | --- | --- |
| | :penguin: | 1052 | November 20, 2023 |
Contents
Guides
An awesome list of Swift related guides.
Newsletter
Official Guides
Style Guides
Third party Guides
Boilerplates
iOS project template - iOS project template with fastlane lanes, Travis CI jobs and GitHub integrations of Codecov, HoundCI for SwiftLint and Danger.
Model-View-Presenter template - A flexible and easy template created to speed up the development of your iOS application based on the MVP pattern.
Swift Module Template - An opinionated starting point for awesome, reusable modules.
REPL
Editor Support
Support for your favorite editors.
Emacs
swift-mode - Emacs support, including partial flycheck error support.
Google Colaboratory
Vim
Benchmark
xcprofiler - Command line utility to profile compilation time.
Converters
Swiftify - Objective-C to Swift online code converter and Xcode extension.
Zolang :penguin: - A DSL for generating code in multiple programming languages.
Other Awesome Lists
Check out apps on these projects:
Dependency Managers
Dependency manager software for Swift.
Patterns
Misc
Miscellaneous Swift related projects
Libs
Here you can find a list of snippets and libs for your Swift projects.
Accessibility
Capable - Keep track of accessibility settings, leverage high contrast colors, and use scalable fonts to enable users with disabilities to use your app.
AI
Libs for AI based projects (Machine Learning, Neural Networks etc). back to top
CoreML-Models - A collection of unique Core ML Models.
DL4S - Automatic differentiation, fast tensor operations and dynamic neural networks from CNNs and RNNs to transformers.
OpenAI - Swift package for OpenAI public API.
Algorithm
Analytics
Analytics related libraries to easily track your app usage back to top
Animation
Libs to help with animation back to top
API
Quick libs to get access to third party API services back to top
App Routing
Internal app routing systems. back to top
App Store
Libs to help with apple app store, in app purchases and receipt validation. back to top
Audio
Libs to work with audio back to top
Augmented Reality
Authentication
Easy way to manage auth in your apps. back to top
Bots
Libs to build bot back to top
Telegram Bot SDK :penguin: - Unofficial SDK.
Telegrammer :penguin: - Open-source framework for Telegram Bots developers. It was built on top of Apple/SwiftNIO which help to demonstrate excellent performance.
Cache
Chart
Chat
Libs to get access to build chat app back to top
Colors
Interesting snippets related to color management and utility. back to top
Command Line
Create command line applications. back to top
Concurrency
Easier ways to work with concurrency. back to top
Currency
Data Management
CBOR
Concise Binary Object Representation. back to top
CBORCoding :penguin: - Easy CBOR encoding and decoding for iOS, macOS, tvOS and watchOS.
Core Data
No more pain with Core Data, here are some interesting libs to handle data management. back to top
CSV
Helpful libraries to parse from and serialize to comma-separated value representations. back to top
CodableCSV :penguin: - Read and write CSV files row-by-row or through Swift's Codable interface.
CSVParser :penguin: - Fast parser for CSV.
Firebase
Ballcap - Ballcap is a database schema design framework for Cloud Firestore.
GraphQL
JSON
Struggling using json data? Here are some interesting ways to handle it. back to top
Key Value Store
MongoDB
MongoKitten :penguin: - MongoDB Connector.
Perfect-MongoDB :penguin: - A stand-alone wrapper around the mongo-c client library, enabling access to MongoDB servers.
Multi Database
Data management layers that involve multiple sources. back to top
ModelAssistant - Elegant library to manage the interactions between view and model.
PersistenceKit - Store and retrieve Codable objects to various persistence layers, in a couple lines of code!
Shallows - Your lightweight persistence toolbox.
ORM
fluent :penguin: - Simple ActiveRecord implementation.
Perfect-CRUD :penguin: - CRUD is an object-relational mapping (ORM) system using Codable protocol.
Other Data
Other ways to persist data back to top
Realm
Realm - Realm is a mobile database: a replacement for Core Data & SQLite.
RealmWrapper - Safe and easy wrappers for RealmSwift.
Unrealm - Unrealm enables you to easily store Swift native Classes, Structs and Enums into Realm.
SQL drivers
MySQL Swift :penguin: - MySQL client library.
Perfect-MySQL :penguin: - A stand-alone wrapper around the MySQL client library, enabling access to MySQL servers.
Perfect-PostgreSQL :penguin: - A stand-alone wrapper around the libpq client library, enabling access to PostgreSQL servers.
SQLite
Are you interested in storing your app data using SQLite? Here are some interesting resources. back to top
TOML
Tom's Obvious, Minimal Language. back to top
XML
If you prefer to manage XML data formatted entries, here are some helpful libs back to top
YAML
ZIP
Zip - Framework for zipping and unzipping files.
Zip Foundation - A library to create, read and modify ZIP archive files.
Date
Handle date formatting easily. back to top
Dependency Injection
Dependency injection libs back to top
Device
A collection of libs to recognize your device. back to top
Documentation
Generate documentation for Swift code back to top
jazzy - Soulful docs.
SourceDocs - Generate Markdown reference documentation that lives with your code.
Email
Embedded Systems
Build your embedded Linux projects on a RaspberryPi, BeagleBone, C.H.I.P. and other boards. back to top
SwiftyGPIO :penguin: - Interact with Linux GPIO/SPI/PWM on ARM.
Peripherals
Interact with specific external peripherals. back to top
Events
Alternatives to NSNotificationCenter, Key-Value-Observation, or delegation. back to top
Files
Fonts
A collection of font related snippets. back to top
Game Engine
glide engine - SpriteKit and GameplayKit based engine for making 2d games, with practical examples and tutorials.
Raylib for Swift :penguin: - A Cross-Platform Swift package for Raylib. Builds Raylib from source so no need to fiddle with libraries. Just add as a dependency in you game package and go!
2D
Games
FDChessboardView - A view controller for chess boards
Sage :penguin: - A cross-platform chess library.
Gesture
Hardware
A category dedicated to hardware related libs back to top
3D Touch
Easy handle new 3D Touch / Force Touch feature thanks to these libs. back to top
Bluetooth
Wrappers around CoreBluetooth back to top
Camera
Awesome camera libs back to top
Barcode
Barcode, QR-code, other code readers back to top
Haptic Feedback
Libraries that involve the use of Haptic Feedback back to top
Haptica - Easy Haptic Feedback Generator.
iBeacon
Interested in using iBeacon in your Swift project? Here some interesting resources. back to top
Sensors
Manage your device sensors in a faster and easier way back to top
Images
An interesting list of image related libs.. back to top
Key Value Coding
Libraries for key-value coding back to top
Keyboard
Do you want to create your own customized keyboard? Here are some interesting resources back to top
Kit
Libraries for coding with a simplified API back to top
BFKit-Swift :penguin: - A collection of useful classes, structs and extensions to develop Apps faster.
C4iOS - Harnesses the power of native iOS programming with a simplified API.
Layout
Libs to help you with layout. back to top
Auto Layout
Bored of using storyboard? Give a try to declarative auto layout libs. back to top
Localization
Frameworks that helps with localizing your app back to top
Location
AsyncLocationKit - Wrapper for Apple CoreLocation framework with Modern Concurrency Swift (async/await).
STLocationRequest - An elegant and simple 3D Flyover Location Request Screen.
Logging
Utilities for writing to and reading from the device log back to top
Maps
Math
Natural Language Processing
Network
A list of libs that allow you to decrease the amount of time spent dealing with http requests. back to top
HTML
Need to manipulate contents from html easily? back to top
Messaging Protocol
SOAP
SOAPEngine - Generic SOAP client to access SOAP Web Services using iOS, Mac OS X, and Apple TV.
Socket
Webserver
Would you like host a webserver in your device? Here you can find how to do it. back to top
OCR
SwiftOCR - Neural Network based OCR lib.
Optimization
PDF
PDFGenerator - A simple Generator of PDF. Generate PDF from view(s) or image(s).
SimplePDF - Create a simple PDF effortlessly.
UXMPDFKit - A PDF viewer and annotator that can be embedded in iOS applications.
Quality
Scripting
SDK
Security
SecurePropertyStorage - Helps you define secure storages for your properties using Swift property wrappers.
Cryptography
Deal with cryptography method easily back to top
Keychain
Streaming
HaishinKit - Camera and Microphone streaming library via RTMP, HLS for iOS, macOS, tvOS.
Live - Demonstrate how to build a live broadcast app.
Styling
Stylist - Define UI styles in a hot-loadable external yaml or json file.
SwiftTheme - Powerful theme/skin manager for iOS 8+.
Themes - Theme management.
SVG
SVGView - SVG parser and renderer written in SwiftUI.
System
BlueSignals - IBM's Cross Platform OS signal handling library.
LaunchAtLogin - Easily add 'Launch at Login' functionality to your sandboxed macOS app.
SystemKit - OS X system library.
Testing
A collection of testing frameworks. back to top
Mock
Text
A collection of text projects. back to top
Thread
Threading, task-based or asynchronous programming, Grand Central Dispatch (GCD) wrapper back to top
UI
A collection of pre-packaged transitions & cool ui stuffs. back to top
Alert
Libs to display alert, action sheet, notification, popup. back to top
Blur
Button
Calendar
Cards
CardNavigation - A navigation controller that displays its view controllers as an interactive stack of cards.
CardParts - A reactive, card-based UI framework built on UIKit for iOS developers.
VerticalCardSwiper - A marriage between the Shazam Discover UI and Tinder, built with UICollectionView.
Form
HUD
Label
Payment
Permissions
AREK - AREK is a clean and easy to use wrapper over any kind of iOS permission.
Permission - A unified API to ask for permissions on iOS.
SPPermission - Simple request permission with native UI and interactive animation.
DMScrollBar - Best in class customizable ScrollBar for any type of ScrollView with Decelerating, Bounce & Rubber band mechanisms and many many more.
StackView
Switch
MJMaterialSwitch - A Customizable Switch UI for iOS, Inspired from Google's Material Design.
paper-switch - RAMPaperSwitch is a material design UI module which paints over the parent view when the switch is turned on.
Switch - A switch control with full Interface Builder support.
Tab
Template
Stencil - Simple and powerful template language.
SwiftCssParser - Extensible CSS parser.
Temple - 🗂️ Most advanced project and file templates.
TextField
Transition
3D
Insert3D - The fastest 🚀 way to embed a 3D model.
UICollectionView
UITableView
Walkthrough
Utility
Some interesting utilities to help you in your projects back to top
Validation
A collection of validation libs. back to top
Phone Numbers
Libs to manage phone numbers. back to top
NKVPhonePicker - An UITextField subclass to simplify country code's picking.
PhoneNumberKit - Framework for parsing, formatting and validating international phone numbers. Inspired by Google's libphonenumber.
Version Manager
Video
Serverless
Contributing
Please take a quick look at the contribution guidelines first. If you see a package or project here that is no longer maintained or is not a good fit, please submit a pull request to improve this file. Thank you to all contributors; you rock!!