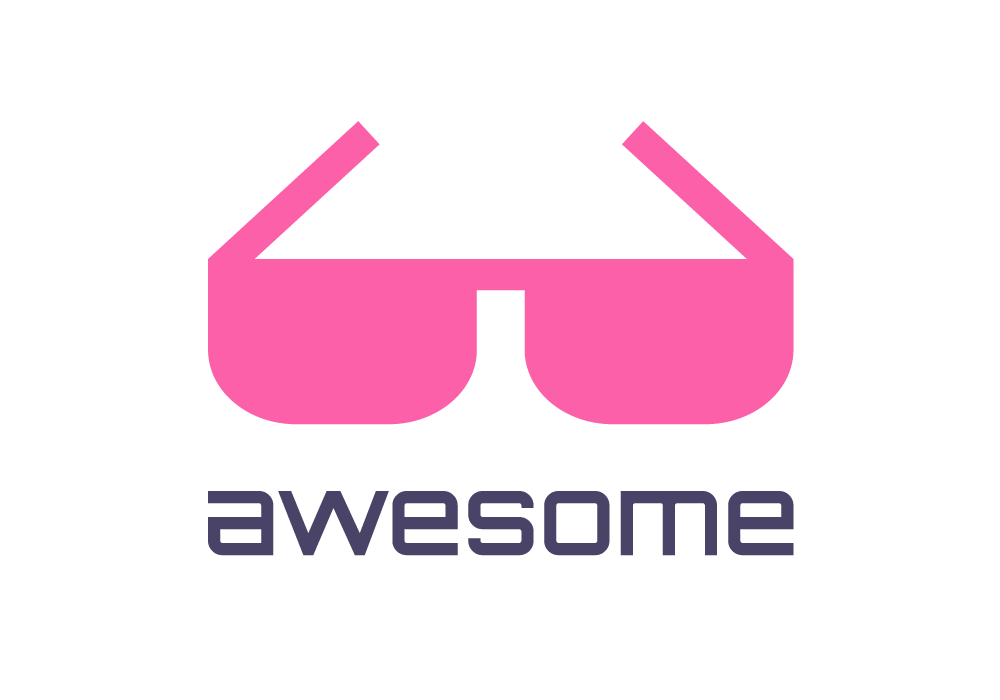 Curated list of awesome lists
Awesome .NET!
A collection of awesome .NET libraries, tools, frameworks, and software.
Inspired by awesome-ruby, awesome-php, awesome-python, frontend-dev-bookmarks and ruby-bookmarks.
Contributions are always welcome! Please take a look at the contribution guidelines and quality standard pages first. We accept proprietary and commercial software too.
Thanks to all contributors, you're awesome and wouldn't be possible without you! The goal is to build a categorized community-driven collection of very well-known resources.
License

To the extent possible under law, Vitali Fokin has waived all copyright and related or neighboring rights to this work.
Table of Contents
Algorithms and Data structures
Algorithmia - Algorithm and data-structure library for .NET 3.5 and up. Algorithmia contains sophisticated algorithms and data-structures like graphs, priority queues, command, undo-redo and more.
C# Algorithms - A C# plug-and-play class-library project of standard Data Structures and Algorithms. It contains 35+ Data Structures and 30+ Algorithms designed as Object-Oriented isolated components.
Towel - data structures, algorithms, mathematics, metadata, extensions, console, measurements, and other useful stuff
API
Application Frameworks
Application Templates
Artificial Intelligence
AIMLBot (Program#) - A small, fast, standards-compliant yet easily customizable implementation of an AIML (Artificial Intelligence Markup Language) based chatter bot in C#.
SIML - Synthetic Intelligence Markup Language, a next generation Chatbot & Digital Assistant Language.
Assembly Manipulation
Fody - Extensible tool for weaving .NET assemblies.
ILRepack - Open-source alternative to ILMerge.
Mono.Cecil - Cecil is a library to generate and inspect programs and libraries in the ECMA CIL form.
Assets
Authentication and Authorization
Blazor
BootstrapBlazor - A set of enterprise-class UI components based on Bootstrap and Blazor.
ant-design-blazor - A set of enterprise-class UI components based on Ant Design and Blazor WebAssembly.
MASA.Blazor - A set of enterprise-class UI components based on Material Design and Blazor WebAssembly.
Blockchain
Books
Build Automation
Business Intelligence
FastReport - The open source report generator for .NET Core 2.x/.Net Framework 4.x. FastReport can be used in ASP.NET MVC, Web API applications.
NReco PivotData - in-memory data aggregation/OLAP library, pivot tables generation (render to HTML, exports), ASP.NET pivot builder control [$][Free for single-deployment/non-SaaS]
Caching
Calendar
iCal.NET iCal.NET is an iCalendar (RFC 5545) class library for .NET aimed at providing RFC 5545 compliance, while providing full compatibility with popular calendaring applications and libraries.
Chat
Stream Official .NET API client for Stream Chat, a service for building chat applications.
CLI
CLR
Runtime - Mono and CoreCLR .NET runtimes, as well as the standard library and some higher level components like System.Linq and System.Text.Json.
CMS
Code Analysis and Metrics
Code Snippets
.NET Fiddle - Write, compile and run C#, F# and VB code in the browser. The .Net equivalent of JSFiddle.
Gistlyn - Create, run and share your executable C# GitHub Gists.
Sharplab - Run C# code using different branches and versions of Roslyn, see the IL that was produced and examine the JIT's output.
Compilers, Transpilers and Languages
Compression
Continuous Integration
TeamCity - Ready to work, extensible and developer-friendly build server — out of the box [$]
MyGet - Continuous Integration and Deployment, Hosted Package Repository for NuGet, NPM, Bower and VSIX [$]
AppVeyor - .NET Continuous Integration and Deployment as a service. [$] [Free for OSS]
Cryptography
Database
Database Drivers
Datetime
NodaTime - Noda Time is an alternative date and time API for .NET. It helps you to think about your data more clearly, and express operations on that data more precisely. https://nodatime.org/
DateTimeExtensions - Common Date Time operations on the form of extensions to System.DateTime, including holidays and working days calculations on several culture locales.
Exceptionless.DateTimeExtensions - DateTimeRange, Business Day and various DateTime, DateTimeOffset, TimeSpan extension methods.
Decompilation
Deployment
DirectX
Vortice.Windows - Cross platform .NET standard libraries for DirectX, WIC, Direct2D1, XInput, XAudio and X3DAudio
Distributed Computing
DLR
cmd - C# library to run external programs in a simpler way. Demonstration of "dynamic" features of C#.
Documentation
E-Commerce and Payments
Environment Management
Dotnet CLI - The cross-platform .NET Core command-line toolchain utility.
ETL
Cinchoo ETL - ETL Framework for .NET (Read / Write CSV, Flat, Xml, JSON, Key-Value formatted files)
Reactive ETL - Reactive ETL is a rewrite of Rhino ETL using the reactive extensions for .NET
Event aggregator and messenger
Exceptions
Extensions
Functional programming
Game
GIS
Graphics
GUI
HTML and CSS
HTTP
IDE
Image Processing
Interactive programming
.NET Interactive - .NET Interactive takes the power of .NET and embeds it into your interactive experiences.
Internationalization
i18n - Smart internationalization for ASP.NET MVC
MessageFormat.NET - ICU MessageFormat implementation in .NET lets you write contextual UI messages (PCL library)
ResX Resource Manager - The most popular free tool to localize all kind of applications with resx-based resources.
Interoperability
IoC
JavaScript Engines
Logging
Machine Learning and Data Science
Markdown Processors
Mail
Mathematics
Metrics
C# StatsD Client - C# client for Etsy's StatsD
Foundatio - A common interface with in-memory, Redis, StatsD, and Metrics.NET implementations.
Micro Framework
Minification
Microsoft Ajax Minifier - Contains JS and CSS minifiers which have a highest performance, because its have been specifically designed for .NET. Optionally produce Source Maps for JS code.
Web Markup Minifier - .NET library that contains a set of markup minifiers. The objective of this project is to improve the performance of web applications by reducing the size of HTML, XHTML and XML code.
CompressedStaticFiles - Send compressed static files to the browser without having to compress on demand, also has support for sending more advanced image formats when the browser indicates that i has support for it.
Misc
MVVM
Networking
NetCoreServer - Ultra fast and low latency asynchronous socket server & client C# .NET Core library with support TCP, SSL, UDP, HTTP, HTTPS, WebSocket protocols and 10K connections problem solution (NETStandard).
SharpPcap - Fully managed, cross platform (Windows, Mac, Linux) .NET library for capturing packets from live and file based devices.
Object to object mapping
Office
ORM
Package Management
PDF
Cloudmersive PDF - Cloudmersive PDF is a native .NET Framework and .NET Core NuGet library and API service that can create, modify, encrypt or convert PDF documents at high scale and fidelity; and is free to use with no expiration [Free]
Docotic.Pdf - PDF library to create, read, edit, draw, and print PDF documents in .NET and .NET Core applications. 100% managed, without unsafe blocks. [$] [Free for OSS]
ITextSharp - iText is a PDF library that allows you to CREATE, ADAPT, INSPECT and MAINTAIN documents in the Portable Document Format (PDF)[$] [Free for OSS]
PdfiumViewer - PdfiumViewer is a PDF viewer based on the PDFium project.
WkhtmlToPdf - C# wrapper around wkhtmltopdf console utility. Allow to generate preety PDF using HTML and CSS.
Pdfium.Net SDK - Advanced C# PDF library for render, create, edit, merge, split, print, and view PDFs. Open source PDF Viewer is available on GitHub. A NuGet package is also available for easy inclusion into your projects.[$]
PdfPig - Read and create and extract text and other content from PDFs in C# (port of PdfBox)
QuestPDF - QuestPDF is an open-source, modern and battle-tested library that can help you with generating PDF documents by offering friendly, discoverable and predictable C# fluent API.
Profiler
MiniProfiler - A simple but effective mini-profiler for ASP.NET websites
Glimpse - The open source diagnostics platform for the web
Unchase.FluentPerformanceMeter - An open-source and cross-platform .Net Standard 2.0 library that is designed for the method's performance measurement.
Protocols
Push Notifications
PushSharp - A server-side library for sending Push Notifications to iOS, OSX, Android, Chrome, Windows Phone, Windows 8, Blackberry, and Amazon devices.
Query Builders
SqlKata - Elegant SQL query builder, that supports complex queries, joins, sub queries, nested where conditions, vendor engine targets and more
Queue
Reactive Programming
Rx.NET - The Reactive Extensions (Rx) is a library for composing asynchronous and event-based programs using observable sequences and LINQ-style query operators
Dynamic Data - Reactive Extensions (Rx) for collections
ObsevableComputations - A cross-platform .NET library for computations whose arguments and results are objects that implement INotifyPropertyChanged and INotifyCollectionChanged (ObservableCollection) interfaces.
Real-time Communications
SIPSorcery - A cross platform C# .NET library supporting SIP, VoIP and WebRTC.
Regular Expression
RegExtract - Clean & simple idiomatic C# RegEx-based line parser that emits strongly typed results.
Scheduling
SDK and API Clients
Search
Serialization
SMS and Phone calls
Twilio-csharp - A C#/.NET Library for sending and receiving phone calls and text messages with Twilio.
State machines
Stateless - Create state machines and lightweight state machine-based workflows directly in .NET code
Automatonymous - A state machine library for .NET - allows you to write fluent style state machines
LiquidState - Efficient asynchronous and synchronous state machines for .NET
Static Site Generators
Strong Naming
Strong Namer - Automatically add strong names to referenced assemblies which do not already have a strong name. This will allow you to reference and use (NuGet packages with) assemblies which are not strong named from your projects that do use a strong name.
.NET Assembly Strong-Name Signer - Utility software to strong-name sign .NET assemblies, including assemblies you do not have the source code for.
Style Guide
Template Engine
Testing
Trading
Lean - Lean Engine is an open-source fully managed C# algorithmic trading engine built for desktop and cloud usage. https://www.quantconnect.com/lean/
StockSharp - Trading and algorithmic trading open source platform (stock markets, forex, bitcoins and options). https://stocksharp.com
UI Automation
Visual Studio Plugins
Web Browsers
CefSharp - HTML5, CSS3 and JS web browser powered by Chromium, for WinForms and WPF
Web Frameworks
Web Servers
EmbedIO - Web server built on Mono and cross-platform
XSP - Mono's ASP.NET hosting server. This module includes an Apache Module, a FastCGI module that can be hooked to other web servers as well as a standalone server used for testing (similar to Microsoft's Cassini)
WebSocket
Windows Services
TopShelf - An easy service hosting framework for building Windows services using .NET
WPF
Data Grid Extensions - Modular extensions for the WPF DataGrid control, like filtering, additional column events, extended star-size column behavior, and more...
Extended WPF Toolkit™ - A rich collection of controls, components and utilities for creating WPF applications
WPF - WPF is a .NET Core UI framework for building Windows desktop applications.
Parser Library
Other Lists
Resources
Discover .NET - Awesome .NET open source and community resources.
NuGet Trends - Check out NuGet packages adoption and what's trending on NuGet.
Weekly C# Digest - Weekly email newsletter with manually curated top 5 links from the .NET community.