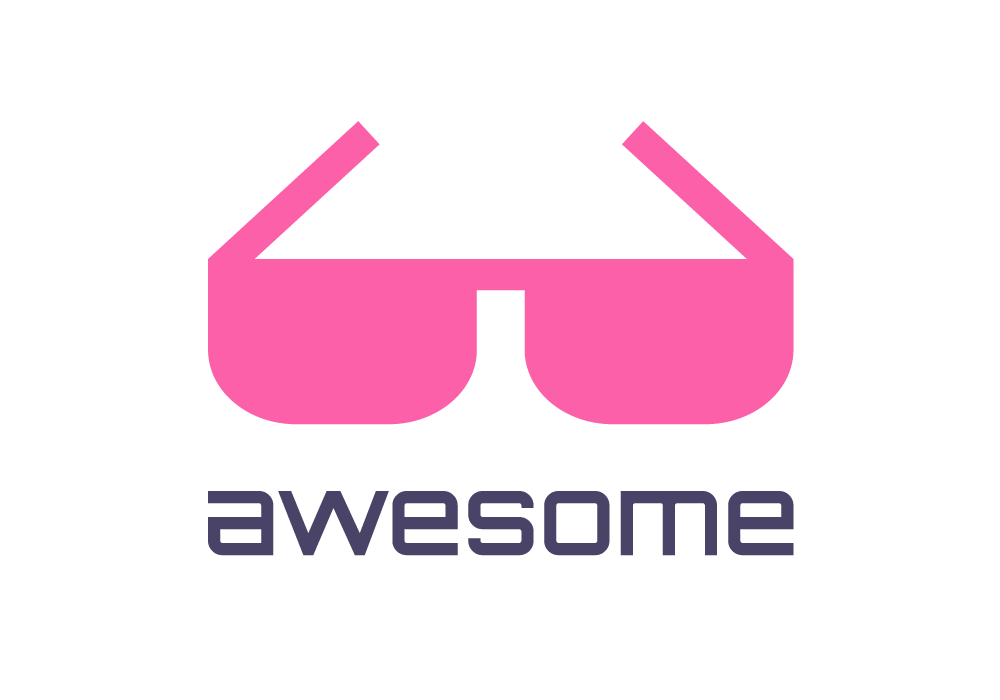 Curated list of awesome lists
Awesome Rust
A curated list of Rust code and resources.
If you want to contribute, please read this.
Table of contents
Applications
See also Rust — Production organizations running Rust in production.
Audio and Music
Cryptocurrencies
Database
Emulators
See also crates matching keyword 'emulator'.
CHIP-8
Commodore 64
Flash Player

Ruffle — Ruffle is an Adobe Flash Player emulator written in the Rust programming language. Ruffle targets both the desktop and the web using WebAssembly.

Gameboy
Gameboy Advance
GameMaker

OpenGMK — OpenGMK is a modern rewrite of the proprietary GameMaker Classic engines, providing a full sourceport of the runner, a decompiler, a TASing framework, and libraries for working with gamedata yourself.

Intel 8080 CPU
iOS

touchHLE — High-level emulator for iPhone OS apps

iPod

clicky — A clickwheel iPod emulator (WIP)

NES
Nintendo DS

dust — A Nintendo DS emulator written in Rust

PlayStation 4

Obliteration — Experimental PS4 emulator written in Rust for Windows, macOS and Linux

ZX Spectrum
Games
See also Games Made With Piston.
Graphics
Image processing
Industrial automation
Observability
Operating systems
See also A comparison of operating systems written in Rust.
Payments
hyperswitch — An open source payments orchestrator that lets you connect with multiple payment processors and route payment traffic effortlessly, all with a single API integration
Productivity
Routing protocols
Holo - Holo is a suite of routing protocols designed to support high-scale and automation-driven networks
RustyBGP - BGP implemented in the Rust Programming Language
Simulation
hEngine - A Rust-implemented computational simulation engine, supporting large-scale agent-based modelling, with simulation logic written in JavaScript and Python.
Social networks
Mastodon

Rustodon - A Mastodon-compatible, ActivityPub-speaking server in Rust
ajeetdsouza/zoxide — A fast alternative to cd that learns your habits
Alonely0/Voila — Voila is a domain-specific language launched through CLI tool for operating with files and directories in massive amounts in a fast & reliable way.
atuin [atuin] — Atuin replaces your existing shell history with a SQLite database, and records additional context for your commands. Additionally, it provides optional and fully encrypted synchronisation of your history between machines, via an Atuin server.
bandwhich — Terminal bandwidth utilization tool
bottom - Yet another cross-platform graphical process/system monitor.
brocode/fblog — Small command-line JSON Log viewer
bustd - Lightweight process killer daemon to handle out-of-memory scenarios on Linux.
buster/rrun — A command launcher for Linux, similar to gmrun
cantino/mcfly - Fly through your shell history. Great Scott!
crabz - Multi-threaded compression and decompression CLI tool
cristianoliveira/funzzy — A configurable filesystem watcher inspired by entr
dalance/procs — A modern replacement for 'ps' written by Rust
ddh — Fast duplicate file finder
diskonaut — Terminal visual disk space navigator
dust — A more intuitive version of du
eza-community/eza — A replacement for 'ls'
fselect — Find files with SQL-like queries
gitui - Blazing fast terminal client for git written in Rust.
GQL — A SQL like query language to run on .git files.
j0ru/kickoff - Fast and snappy wayland program launcher
Kondo - CLI & GUI tool for deleting software project artifacts and reclaiming disk space
lotabout/rargs [rargs] — xargs + awk with pattern matching support
lotabout/skim — A fuzzy finder in pure rust
lsd — An ls with a lot of pretty colors and awesome icons
Luminarys/synapse — Flexible and fast BitTorrent daemon.
m4b/bingrep — Greps through binaries from various OSs and architectures, and colors them.
mitnk/cicada — A bash-like Unix shell
mmstick/concurr — Alternative to GNU Parallel w/ a client-server architecture
mmstick/fontfinder — GTK3 application for previewing and installing Google's fonts
mmstick/tv-renamer — A tv series renaming application with an optional GTK3 frontend.
mxseev/logram — Push log files' updates to Telegram
nickgerace/gfold [gfold] - CLI tool to help keep track of multiple Git repositories
nivekuil/rip - A safe and ergonomic alternative to rm
nushell/nushell - A new type of shell
orhun/kmon — Linux Kernel Manager and Activity Monitor
orhun/systeroid — A more powerful alternative to sysctl(8) with a terminal user interface
ouch - Painless compression and decompression on the command-line
pop-os/popsicle — GTK3 & CLI utility for flashing multiple USB devices in parallel
pop-os/system76-power — Linux power management daemon (DBus-interface) with CLI tool.
pueue — Manage your long running shell commands.
qarmin/cakawka - Multi-functional app to find duplicates, empty folders, similar images, etc.
redox-os/ion — Next-generation system shell
sharkdp/bat — A cat(1) clone with wings.
sharkdp/fd — A simple, fast and user-friendly alternative to find.
sitkevij/hex — A colorized hexdump terminal utility.
supercilex/fuc - Fast cp and rm commands
trippy - A network diagnostic tool
uutils/coreutils — A cross-platform Rust rewrite of the GNU coreutils [
watchexec — Executes commands in response to file modifications
XAMPPRocky/tokei — counts the lines of code
Task scheduling
delicate — A lightweight and distributed task scheduling platform written in rust.
Text editors
Text processing
dominikwilkowski/cfonts [cfonts] — Sexy ANSI fonts for the console
grex — A command-line tool and library for generating regular expressions from user-provided test cases
jqnatividad/qsv [qsv] — A high performance CSV data-wrangling toolkit. Forked from xsv, with 34+ additional commands & more.
Lisprez/so_stupid_search — A simple and fast string search tool for human beings
Melody - A language that compiles to regular expressions and aims to be more easily readable and maintainable
phiresky/ripgrep-all — ripgrep, but also search in PDFs, E-Books, Office documents, zip, tar.gz, etc.
replicadse/complate — An in-terminal text templating tool designed for standardizing messages (like for GIT commits).
ripgrep — combines the usability of The Silver Searcher with the raw speed of grep
ruplacer — Find and replace text in source files
sd — Intuitive find & replace CLI
sstadick/hck - A faster and more featureful drop in replacement for cut
vishaltelangre/ff — Find files (ff) by name!
whitfin/bytelines [bytelines] — Read input lines as byte slices for high efficiency.
whitfin/runiq — an efficient way to filter duplicate lines from unsorted input.
xsv — A fast CSV command line tool (slicing, indexing, selecting, searching, sampling, etc.)
Utilities
Video
Virtualization
Web
Web Servers
Build system
Cargo — the Rust package manager
CMake
Github actions
Nix
Debugging
GDB

gdbgui — Browser based frontend for gdb to debug C, C++, Rust, and go.

LLDB
Deployment
Embedded
Rust Embedded focuses on improving the end-to-end experience of using Rust in resource-constrained environments and non-traditional platforms. See awesome-embedded-rust for a curated, and more extended list of embedded Rust resources.
FFI
See also Foreign Function Interface, The Rust FFI Omnibus (a collection of examples of using code written in Rust from other languages) and FFI examples written in Rust.
Formatters
dprint — A pluggable and configurable code formatting platform
Prettier Rust — An opinionated Rust code formatter that autofixes bad syntax (Prettier community plugin)
rustfmt — Rust code formatter maintained by the Rust team and included in cargo
IDEs
See also Are we (I)DE yet? and Rust Tools.
Profiling
Services
deps.rs — Detect outdated or insecure dependencies
docs.rs — Automatic documentation generation of crates
Static analysis
Testing
Transpiling
BayesWitnesses/m2cgen — A CLI tool to transpile trained classic machine learning models into a native Rust code with zero dependencies.
immunant/c2rust — C to Rust translator and cross checker built atop Clang/LLVM.
jameysharp/corrode — A C to Rust translator written in Haskell.
Libraries
perf-monitor-rs — A toolkit designed to be a foundation for applications to monitor their performance.
Artificial Intelligence
Genetic algorithms
Machine learning
See [Machine learning]
See also About Rust's Machine Learning Community and Are we learning yet?.
OpenAI
Astronomy
Asynchronous
Audio and Music
[audio]
Authentication
constantoine/totp-rs [totp-rs] — 2fa library to generate and verify TOTP-based tokens
Keats/jsonwebtoken — JSON Web Token lib in rust
oauth2 — Extensible, strongly-typed Rust OAuth2 client library
oxide-auth — A OAuth2 server library, for use in combination with actix or other frontends, featuring a set of configurable and pluggable backends
sgrust01/jwtvault — Async library to manage and orchestrate JWT workflow
yup-oauth2 — An oauth2 client implementation providing the Device, Installed and Service Account flows
Automotive
Bioinformatics
Rust-Bio — bioinformatics libraries in Rust.
Caching
Cloud
AWS [aws]
Load Balancer

Convey - Layer 4 Load Balancer with dynamic configuration loading.

Multi Cloud

Qovery/engine - Abstraction layer library that turns easy application deployment on Cloud providers in just a few minutes
Command-line
Compression
7z
Brotli
bzip2
gzip
gzp

sstadick/gzp - multi-threaded encoding and decoding of deflate formats and snappy

miniz
snappy
tar
zip
Computation
Concurrency
Configuration
Cryptography
Data processing
Data streaming
Data structures
Data visualization
Database
[database]
Date and time
Distributed systems
Domain driven design
eBPF
aya/aya-rs — A Rust library for the Rust programming language, built with a focus on developer experience and operability.
libbpf/libbpf-rs — A minimal and opinionated eBPF tooling for the Rust ecosystem.
Email
Encoding
[encoding]
ASN.1
Binary
BSON
Byte swapping
Cap'n Proto
CBOR
Character Encoding
CRC
CSV
EDN
FlatBuffers

frol/flatc-rust — FlatBuffers compiler (flatc) integration for Cargo build scripts

HAR

mandrean/har-rs [har] — A HTTP Archive Format (HAR) serialization & deserialization library

HTML
JSON
MsgPack
NetCDF

georust/netcdf [netcdf] — Medium-level netCDF bindings for Rust, allowing easy reading and writing of array-like structures to a file.

PEM
ProtocolBuffers
rkyv
RON (Rusty Object Notation)
Serde
TOML
XML
YAML
Filesystem
Operations
Temporary Files
Finance
Functional Programming
Game development
See also Are we game yet?
Allegro
Awesome Quads — A curated list of links to miniquad/macroquad-related code & resources
Awesome wgpu — A curated list of wgpu code and resources
bracket-lib (previously RLTK)
Challonge
Corange
Entity-Component Systems (ECS)

amethyst/specs — Specs Parallel ECS
legion — A feature rich high performance ECS library with minimal boilerplate

Game Engines
Godot
Raylib
SDL [sdl]
SFML
Skillratings
Tcod-rs
Toornament-rs
Victorem
Geospatial
Graph algorithms
Graphics
[graphics]
Font
gfx-rs/gfx — A high-performance, bindless graphics API for Rust.
gfx-rs/wgpu - Native WebGPU implementation based on gfx-hal.
OpenGL [opengl]
PDF
GUI
[gui]
autopilot-rs/autopilot-rs — A simple, cross-platform GUI automation library for Rust.
Cocoa
DioxusLabs/dioxus - a portable, performant, and ergonomic framework for building cross-platform user interfaces in Rust.
emilk/egui - Simple, fast, and highly portable immediate mode GUI library for Rust. egui runs on the web, natively, and in your favorite game engine.
emoon/rust_minifb — minifb is a cross-platform window setup with optional bitmap rendering. It also comes with easy mouse and keyboard input. Primarily designed for prototyping
Flutter
fschutt/azul — A free, functional, IMGUI-oriented GUI framework for rapid development of desktop applications written in Rust, supported by the Mozilla WebRender rendering engine.
GTK+ [gtk]

gtk-rs/gtk4-rs - GTK4 binding for rust
relm — Asynchronous, GTK+-based, GUI library, inspired by Elm

iced-rs/iced [iced] — A cross-platform GUI library for Rust focused on simplicity and type-safety. Inspired by Elm.
ivanceras/sauron-native - A truly native and cross platform GUI library. One unified code can be run as native GUI, Html Web and TUI.
libui
Nuklear
OrbTk — The Orbital Widget Toolkit is a multi platform (G)UI toolkit using SDL2
PistonDevelopers/conrod — An easy-to-use, immediate-mode, 2D GUI library written entirely in Rust
Qt
rise-ui — Simple component-based cross-Platform GUI Toolkit for developing beautiful and user-friendly interfaces.
saurvs/nfd-rs — nativefiledialog bindings
Sciter
slint-ui/slint slint — Slint is a toolkit to efficiently develop fluid graphical user interfaces for embedded devices and desktop applications.
tauri-apps/tauri — Build smaller, faster, and more secure desktop applications with a web frontend, powered by WRY.
tauri-apps/wry - Webview Rendering librarY.
Image processing
Language specification
shnewto/bnf — A library for parsing Backus–Naur form context-free grammars.
Logging
[log]
Macro
cute
Linq-in-Rust - Macro and methods for C#-LINQ-like expressions.
Markup language
Mobile
Android / iOS
Generic
iOS

TimNN/cargo-lipo — A cargo lipo subcommand which automatically creates a universal library for use with your iOS application.
Network programming
Parsing
Peripherals
Platform specific
Scripting
Simulation
nyx-space - High fidelity, fast, reliable and validated astrodynamical toolkit library, used for spacecraft mission design and orbit determination
System
Task scheduling
delay-timer — Time-manager of delayed tasks. Like crontab, but asynchronous tasks are possible.
Template engine
Handlebars

botika/yarte — Yarte stands for Yet Another Rust Template Engine, is the fastest template engine.
sunng87/handlebars-rust — Handlebars template engine with inheritance, custom helper support.

HTML
Mustache
Text processing
Text search
Unsafe
zerocopy — Utilities for safely reinterpreting arbitrary byte sequences as native Rust types
Video
ffmpeg-sidecar — Wrap a standalone FFmpeg binary in an intuitive Iterator interface.
Virtualization
Web programming
See also Are we web yet? and Rust web framework comparison.
Registries
A registry allows you to publish your Rust libraries as crate packages, to share them with others publicly and privately.
Cloudsmith :heavy_dollar_sign: — A fully managed package management SaaS, with first-class support for public and private Cargo/Rust registries (plus many others). Has a generous free-tier and is also completely free for open-source.
Crates — The official public registry for Rust/Cargo.
w4/chartered - A private, authenticated, permissioned Cargo registry
Resources
Benchmarks
Decks & Presentations
Discover Rust Libraries & Code Snippets - A curated list of Rust libraries, authors, kits, tutorials & learning resources on kandi
Learning
Podcasts
Rust Servers, Services and Apps - MEAP - Build backend servers, services, and front-ends in Rust to get fast, reliable, and maintainable applications.
Rust Subreddit — A subreddit(forum) where rust related questions, articles and resources are posted and discussed
RustBooks — list of RustBooks
RustViz — generates visualizations from simple Rust programs to assist users in better understanding the Rust Lifetime and Borrowing mechanism.
License