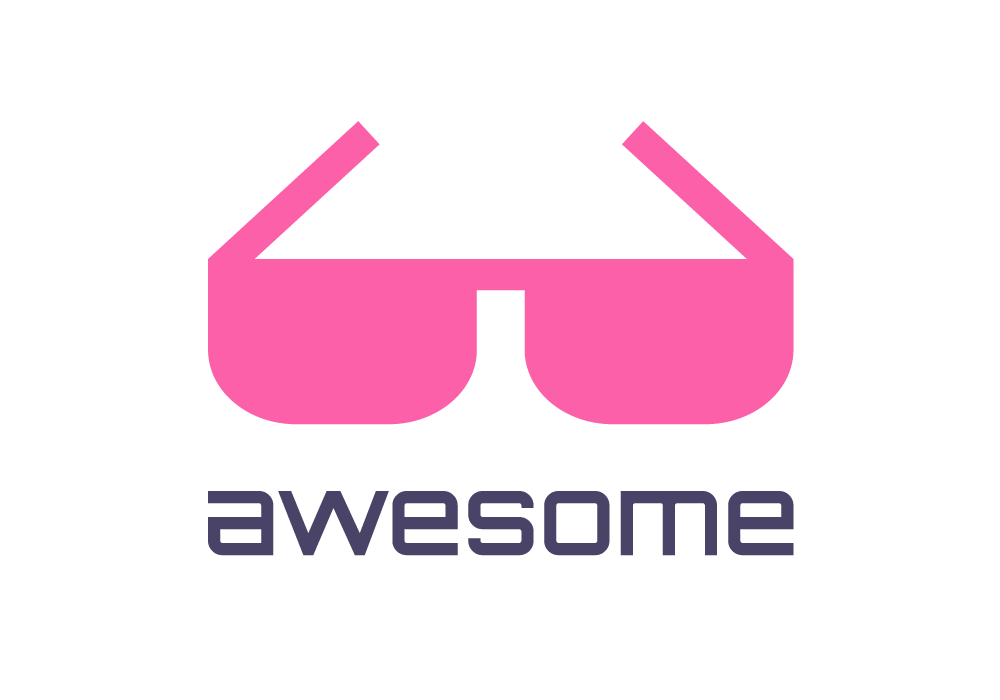 Curated list of awesome lists
Contents
Packages
Mad science
Command-line apps
np - Better npm publish.
trash - Safer alternative to rm.
npm-name - Check whether a package name is available on npm.
speed-test - Test your internet connection speed and ping.
emoj - Find relevant emoji from text on the command-line.
pageres - Capture website screenshots.
cpy - Copy files.
vtop - More better top, with nice charts.
empty-trash - Empty the trash.
is-up - Check whether a website is up or down.
is-online - Check if the internet connection is up.
public-ip - Get your public IP address.
clipboard-cli - Copy & paste on the terminal.
ttystudio - Record your terminal and compile it to a GIF or APNG without any external dependencies, bash scripts, gif concatenation, etc.
XO - Enforce strict code style using the JavaScript happiness style.
Standard - JavaScript Standard Style — One style to rule them all.
ESLint - The pluggable linting utility for JavaScript.
dev-time - Get the current local time of a GitHub user.
David - Tells you when your package npm dependencies are out of date.
http-server - Simple, zero-config command-line HTTP server.
Live Server - Development HTTP-server with livereload capability.
bcat - Pipe command output to web browsers.
normit - Google Translate with speech synthesis in your terminal.
slap - Sublime-like terminal-based text editor.
jsinspect - Detect copy-pasted and structurally similar code.
esformatter - JavaScript code beautifier/formatter.
fkill - Fabulously kill processes. Cross-platform.
pjs - Pipeable JavaScript. Quickly filter, map, and reduce from the terminal.
license-checker - Check licenses of your app's dependencies.
browser-run - Easily run code in a browser environment.
tmpin - Adds stdin support to any CLI app that accepts file input.
modhelp - Syntax-highlighted module READMEs in terminal with ANSI-friendly pager.
wifi-password - Get the current wifi password.
wallpaper - Change the desktop wallpaper.
brightness - Change the screen brightness.
torrent - Download torrents.
tfa - Two-factor authentication client.
rtail - Terminal output to the browser in seconds, using UNIX pipes.
kill-tabs - Kill all Chrome tabs to improve performance, decrease battery usage, and save memory.
alex - Catch insensitive, inconsiderate writing.
vantage - Distributed, realtime CLI for your live app.
pen - Live Markdown preview in the browser from your favorite editor.
subdownloader - Subtitle downloader for movies and TV series.
dark-mode - Toggle the macOS Dark Mode.
iponmap - IP location finder.
Jsome - Pretty prints JSON with configurable colors and indentation.
itunes-remote - Interactively control iTunes.
text-meme - Generate a text meme.
mobicon - Mobile app icon generator.
mobisplash - Mobile app splash screen generator.
diff2html-cli - Pretty git diff to HTML generator.
Cash - Cross-platform Unix shell commands in pure JavaScript.
vaca - Get a random ASCII 🐮.
gh-home - Open the GitHub page of the repo in the current directory.
npm-home - Open the npm page of a package.
trymodule - Try out npm packages in the terminal.
terminal-recorder - Record your terminal usage and export it to interactive HTML.
jscpd - Copy/paste detector for source code.
atmo - Server-side API mocking.
auto-install - Auto installs dependencies as you code.
lessmd - Markdown in the terminal.
cost-of-modules - Find out which dependencies are slowing you down.
localtunnel - Expose your localhost to the world.
svg-term-cli - Share terminal sessions via SVG.
gtop - System monitoring dashboard for the terminal.
themer - Generate themes for your editor, terminal, wallpaper, Slack, and more.
Functional programming
HTTP
got - Nicer interface to the built-in http module.
gh-got - Convenience wrapper for got to interact with the GitHub API.
axios - Promise based HTTP client (works in the browser too).
request - Simplified HTTP request client.
spdy - Creates SPDY servers with the same API as the built-in https module.
wreck - HTTP Client Utilities.
download - Download and extract files effortlessly.
http-proxy - HTTP proxy.
rocky - Featured, middleware-oriented HTTP proxy with traffic replay and intercept.
superagent - HTTP request library.
node-fetch - window.fetch for Node.js.
flashheart - REST client.
http-fake-backend - Build a fake backend by providing the content of JSON files or JavaScript objects through configurable routes.
cacheable-request - Wrap native HTTP requests with RFC compliant cache support.
Debugging / Profiling
Logging
Command-line utilities
Hardware
Templating
Web frameworks
Documentation
Filesystem
Control flow
Streams
Real-time
Image
Text
Number
Math
Date
URL
Data validation
Parsing
Humanize
pretty-bytes - Convert bytes to a human readable string: 1337 → 1.34 kB.
pretty-ms - Convert milliseconds to a human readable string: 1337000000 → 15d 11h 23m 20s.
ms - Tiny millisecond conversion utility.
pretty-error - Errors with less clutter.
humanize - Data formatter for human readability.
read-art - Extract readable content from any page.
Compression
Network
Database
Drivers
ODM / ORM
Query builder

Knex - Query builder for PostgreSQL, MySQL and SQLite3, designed to be flexible, portable, and fun to use.

Other
Testing
Security
Benchmarking
Benchmark.js - Benchmarking library that supports high-resolution timers and returns statistically significant results.
matcha - Simplistic approach to benchmarking.
Minifiers
Authentication
Email
Nodemailer - The fastest way to handle email.
emailjs - Send text/HTML emails with attachments to any SMTP server.
email-templates - Create, preview, and send custom email templates.
Job queues
Node.js management
Polyfills
Node.js

user-info - Node.js 6 os.userInfo() ponyfill.
buffer-includes - Node.js 5.3 buffer.includes() ponyfill.
deep-strict-equal - Test for deep equality - Node.js assert.deepStrictEqual() algorithm as a standalone module.

JavaScript
Natural language processing
Process management
Automation
robotjs - Desktop Automation: control the mouse, keyboard and read the screen.
AST
Static site generators
Content management systems
KeystoneJS - CMS and web application platform built on Express and MongoDB.
ApostropheCMS - Content management system with an emphasis on intuitive front end content editing and administration built on Express and MongoDB.
Forum
nodeBB - Forum platform for the modern web.
Blogging
Weird
Miscellaneous
execa - Better child_process.
cheerio - Fast, flexible, and lean implementation of core jQuery designed specifically for the server.
Electron - Build cross platform desktop apps with web technologies. (You might like awesome-electron)
opn - Opens stuff like websites, files, executables.
hasha - Hashing made simple. Get the hash of a buffer/string/stream/file.
dot-prop - Get a property from a nested object using a dot path.
onetime - Only run a function once.
mem - Memoize functions - an optimization technique used to speed up consecutive function calls by caching the result of calls with identical input.
import-fresh - Import a module while bypassing the cache.
strip-bom - Strip UTF-8 byte order mark (BOM) from a string/buffer/stream.
os-locale - Get the system locale.
nan - Makes native add-on development for across Node.js versions easier.
ssh2 - SSH2 client and server module.
adit - SSH tunneling made simple.
import-lazy - Import a module lazily.
file-type - Detect the file type of a Buffer.
Bottleneck - Rate limiter that makes throttling easy.
webworker-threads - Lightweight Web Worker API implementation with native threads.
clipboardy - Access the system clipboard (copy/paste).
node-pre-gyp - Makes it easy to publish and install Node.js C++ addons from binaries.
opencv - Bindings for OpenCV. The defacto computer vision library.
dotenv - Load environment variables from .env file.
remote-git-tags - Get tags from a remote git repo.
Faker.js - Generate massive amounts of fake data.
nodegit - Native bindings to Git.
json-strictify - Safely serialize a value to JSON without data loss or going into an infinite loop.
parent-module - Get the path of the parent module.
resolve-from - Resolve the path of a module like require.resolve() but from a given path.
simplecrawler - Event driven web crawler.
jsdom - JavaScript implementation of HTML and the DOM.
hypernova - Server-side rendering your JavaScript views.
Resources
Tutorials
Discovery
Articles
Newsletters
node weekly - Weekly e-mail round-up of Node.js news and articles.
nmotw - Node Module Of The Week, weekly dose of hand picked node modules.
Videos
Podcasts
Books
Blogs
HowToNode - Teaching how to do various tasks in Node.js as well as teach fundamental concepts that are needed to write effective code.
webapplog.com - Blog posts on Node.js and JavaScript from the author of Practical Node.js and Pro Express.js Azat Mardan.
Courses
Cheatsheets
Stream FAQs - Answering common questions about streams, covering pagination, events, and more.
Miscellaneous
Related lists
License
To the extent possible under law, Sindre Sorhus has waived all copyright and related or neighboring rights to this work.