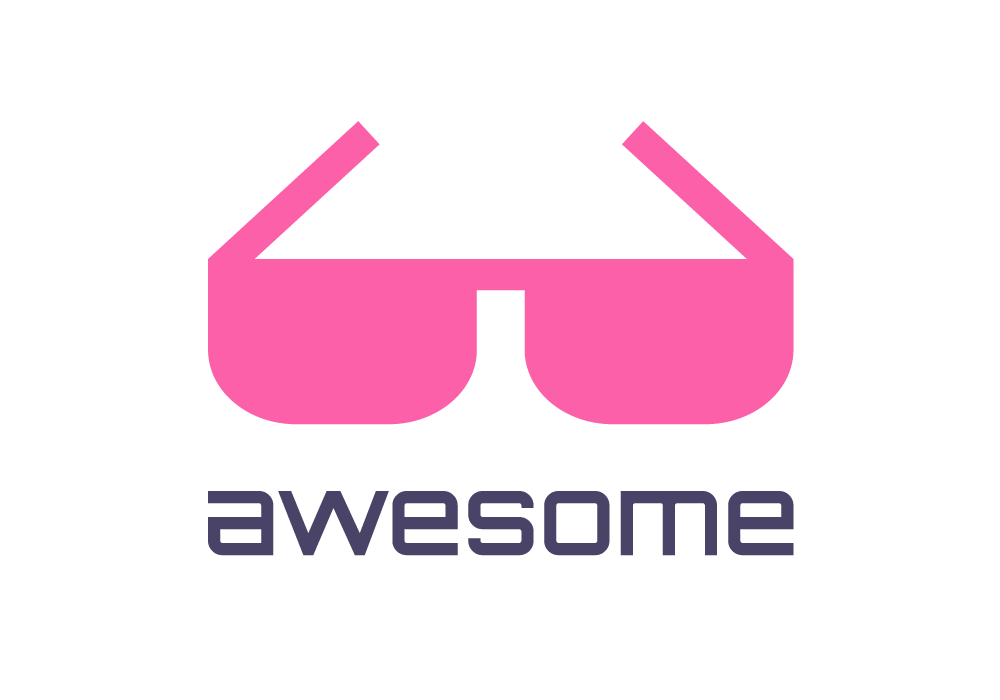 Curated list of awesome lists
---
A friend of mine @ehmicky is looking for a senior/expert Node.js backend engineer to join their fully remote, international, diverse (44% women and non-binary) and friendly team at Netlify. The job description is here.
---
Contents
Packages
Mad science
Command-line apps
np - Better npm publish.
npm-name - Check a package name's availability on npm.
gh-home - Open the GitHub page of the repo in the current directory.
npm-home - Open the npm page of a package.
trash - Safer alternative to rm.
speed-test - Test your internet connection speed and ping.
emoj - Find relevant emoji from text on the command-line.
pageres - Capture website screenshots.
cpy - Copy files.
vtop - More better top, with nice charts.
empty-trash - Empty the trash.
is-up - Check whether a website is up or down.
is-online - Check if the internet connection is up.
public-ip - Get your public IP address.
clipboard-cli - Copy & paste on the terminal.
XO - Enforce strict code style using the JavaScript happiness style.
Standard - JavaScript Standard Style — One style to rule them all.
ESLint - The pluggable linting utility for JavaScript.
dev-time - Get the current local time of a GitHub user.
David - Tells you when your package npm dependencies are out of date.
http-server - Simple, zero-config command-line HTTP server.
Live Server - Development HTTP-server with livereload capability.
bcat - Pipe command output to web browsers.
normit - Google Translate with speech synthesis in your terminal.
fkill - Fabulously kill processes. Cross-platform.
pjs - Pipeable JavaScript. Quickly filter, map, and reduce from the terminal.
license-checker - Check licenses of your app's dependencies.
browser-run - Easily run code in a browser environment.
tmpin - Adds stdin support to any CLI app that accepts file input.
wifi-password - Get the current wifi password.
wallpaper - Change the desktop wallpaper.
brightness - Change the screen brightness.
torrent - Download torrents.
kill-tabs - Kill all Chrome tabs to improve performance, decrease battery usage, and save memory.
alex - Catch insensitive, inconsiderate writing.
pen - Live Markdown preview in the browser from your favorite editor.
subdownloader - Subtitle downloader for movies and TV series.
dark-mode - Toggle the macOS Dark Mode.
iponmap - IP location finder.
Jsome - Pretty prints JSON with configurable colors and indentation.
itunes-remote - Interactively control iTunes.
mobicon - Mobile app icon generator.
mobisplash - Mobile app splash screen generator.
diff2html-cli - Pretty git diff to HTML generator.
Cash - Cross-platform Unix shell commands in pure JavaScript.
trymodule - Try out npm packages in the terminal.
jscpd - Copy/paste detector for source code.
atmo - Server-side API mocking.
auto-install - Auto installs dependencies as you code.
lessmd - Markdown in the terminal.
cost-of-modules - Find out which dependencies are slowing you down.
localtunnel - Expose your localhost to the world.
svg-term-cli - Share terminal sessions via SVG.
gtop - System monitoring dashboard for the terminal.
themer - Generate themes for your editor, terminal, wallpaper, Slack, and more.
carbon-now-cli - Beautiful images of your code — from right inside your terminal.
cash-cli - Convert between 170 currencies.
taskbook - Tasks, boards & notes for the command-line habitat.
discharge - Easily deploy static websites to Amazon S3.
npkill - Easily find and remove old and heavy node_modules folders.
Functional programming
HTTP
got - Nicer interface to the built-in http module.
gh-got - Convenience wrapper for got to interact with the GitHub API.
axios - Promise based HTTP client (works in the browser too).
wreck - HTTP Client Utilities.
download - Download and extract files effortlessly.
http-proxy - HTTP proxy.
superagent - HTTP request library.
node-fetch - window.fetch for Node.js.
flashheart - REST client.
http-fake-backend - Build a fake backend by providing the content of JSON files or JavaScript objects through configurable routes.
cacheable-request - Wrap native HTTP requests with RFC compliant cache support.
global-agent - Global HTTP/HTTPS proxy agent that is configurable using environment variables.
Debugging / Profiling
Logging
Command-line utilities
Hardware
Templating
Web frameworks
Documentation
Filesystem
Control flow
Streams
Real-time
Image
Text
Number
Math
Date
URL
Data validation
Parsing
Humanize
Compression
Network
Database
Testing
Security
Benchmarking
Benchmark.js - Benchmarking library that supports high-resolution timers and returns statistically significant results.
matcha - Simplistic approach to benchmarking.
Minifiers
Authentication
Passport - Simple, unobtrusive authentication.
Grant - OAuth providers for Express, Koa, Hapi, Fastify, AWS Lambda, Azure, Google Cloud, Vercel, and many more.
Authorization
CASL - Isomorphic authorization for UI and API.
node-casbin - Authorization library that supports access control models like ACL, RBAC and ABAC.
Email
Job queues
Node.js management
Natural language processing
Process management
Automation
robotjs - Desktop Automation: control the mouse, keyboard and read the screen.
AST
Acorn - Tiny, fast JavaScript parser.
babel-parser - JavaScript parser used in Babel.
cherow - JavaScript parser with focus on performance and stability.
Static site generators
Content management systems
Forum
nodeBB - Forum platform for the modern web.
Blogging
Weird
Serialization
snappy - Native bindings for Google's Snappy compression library.
protobuf - Implementation of Protocol Buffers.
compactr - Implementation of the Compactr protocol.
Miscellaneous
execa - Better child_process.
cheerio - Fast, flexible, and lean implementation of core jQuery designed specifically for the server.
Electron - Build cross platform desktop apps with web technologies. (You might like awesome-electron)
open - Opens stuff like websites, files, executables.
hasha - Hashing made simple. Get the hash of a buffer/string/stream/file.
dot-prop - Get a property from a nested object using a dot path.
onetime - Only run a function once.
mem - Memoize functions - an optimization technique used to speed up consecutive function calls by caching the result of calls with identical input.
import-fresh - Import a module while bypassing the cache.
strip-bom - Strip UTF-8 byte order mark (BOM) from a string/buffer/stream.
os-locale - Get the system locale.
ssh2 - SSH2 client and server module.
adit - SSH tunneling made simple.
import-lazy - Import a module lazily.
file-type - Detect the file type of a Buffer.
Bottleneck - Rate limiter that makes throttling easy.
ow - Function argument validation for humans.
webworker-threads - Lightweight Web Worker API implementation with native threads.
clipboardy - Access the system clipboard (copy/paste).
node-pre-gyp - Makes it easy to publish and install Node.js C++ addons from binaries.
opencv - Bindings for OpenCV. The defacto computer vision library.
dotenv - Load environment variables from .env file.
remote-git-tags - Get tags from a remote git repo.
semver - Semantic version parser.
Faker.js - Generate massive amounts of fake data.
nodegit - Native bindings to Git.
json-strictify - Safely serialize a value to JSON without data loss or going into an infinite loop.
resolve-from - Resolve the path of a module like require.resolve() but from a given path.
simplecrawler - Event driven web crawler.
jsdom - JavaScript implementation of HTML and the DOM.
hypernova - Server-side rendering your JavaScript views.
@sindresorhus/is - Type check values.
env-dot-prop - Get, set, or delete nested properties of process.env using a dot path.
emittery - Simple and modern async event emitter.
node-video-lib - Pure JavaScript library for working with MP4 and FLV video files and creating MPEG-TS chunks for HLS streaming.
basic-ftp – FTP/FTPS client.
cashify - Currency conversion.
genepi - Automatically generate a native Node.js addon from C++ code.
husky - Create Git hook scripts.
patch-package - Make and preserve fixes to npm dependencies.
Resources
Tutorials
Discovery
Articles
Newsletters
Videos
Books
Blogs
webapplog.com - Blog posts on Node.js and JavaScript from the author of Practical Node.js and Pro Express.js Azat Mardan.
Courses
Cheatsheets
Stream FAQs - Answering common questions about streams, covering pagination, events, and more.
Strong Node.js - Checklist for source code security analysis of a Node.js web service.
Miscellaneous