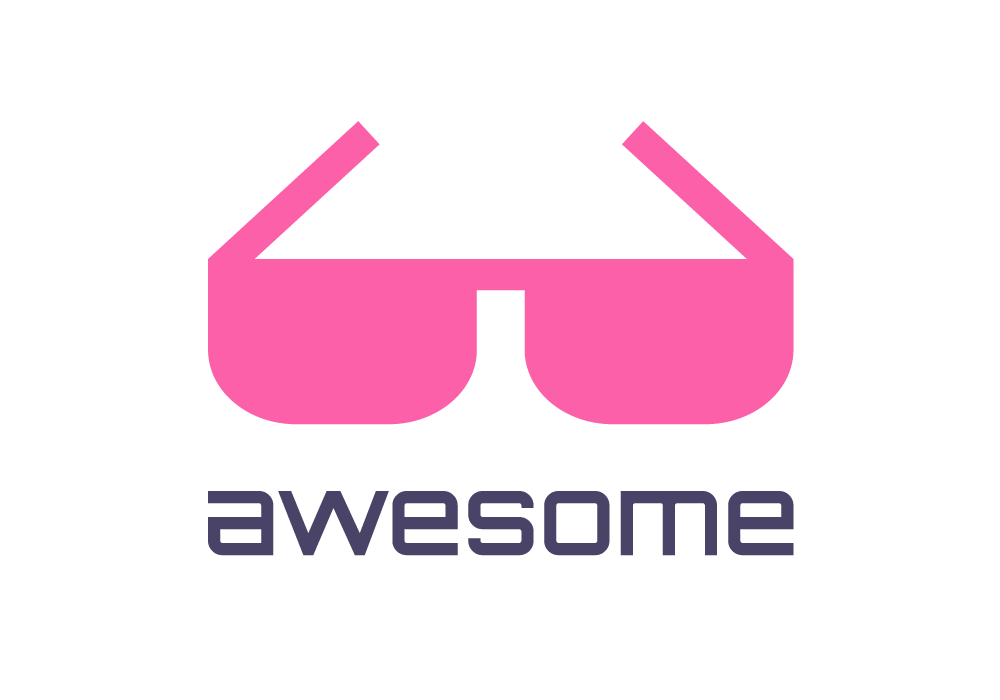 Curated list of awesome lists
Awesome Vue.js
A curated list of awesome things related to Vue.js
Resources
Official Resources
External Resources
Job Portal
Conferences
Podcasts
Youtube Channels
Official Examples
Tutorials
Examples
Books
Blog Posts
Courses
Learn Vue by Building and Deploying a CRUD App - This course is focused on teaching the fundamentals of Vue by building and testing a web application using Test-Driven Development (TDD).
Advanced Vue.js Features from the Ground Up - Learn how to build more accessible routing, state management, form validation and internationalization libraries from the ground up!
Become a Ninja with Vue 3 - This course teaches how to build a complete application with Vue 3, step by step, using Vue CLI, TypeScript and the Composition API. Each exercise comes with instructions and tests to check 100% of your code.
Documentaries
Projects Using Vue.js
Open Source
Commercial Products
Apps/Websites
Interactive Experiences
Enterprise Usage
Alibaba
Baidu
Sina Weibo
Xiaomi
Ele.me
Optimizely
Expedia
UCWeb
Line
Nintendo
Celtra
DJI
Octimine GmbH
Hunliji
Monito - Building the Booking.com for international money transfers
Hypefactors - Software for data-driven PR professionals
Adobe
IBM
Aromajoin - Develop the finest digital scent products based on the harmony of hardware, software and material technology.
Upwork - Work Marketplace for freelancers and employers
A11y
Components & Libraries
UI Components
Table
Tables / data grids
Notification
Toaster / snackbar — Notify the user with a modeless temporary little popup
Loader
Loaders / spinners / progress bars — Let the user know that something is loading
Progress Bar
A slim progress bar at the top of the page
Tooltips / popovers
Overlay
Overlay / modal / alert / dialog / lightbox / popup
Parallax
Icons
Marquee
vue-dynamic-marquee - Marquee component, fully responsive to changes on the fly.
vue3-marquee - A simple and responsive marquee component for Vue 3 applications with 0 dependencies.
Minus Plus Input
Carousel
Charts
Time
Display time / date / age
Calendar
Display non-editable events in a Calendar
Map
Audio / Video
Pull-to-refresh
Markdown
PDF
Tree
Graph
Social Sharing
QR Code
Search
Miscellaneous
Tabs
Form
Let the user create & edit data
Phone Number Input Formatter
Pincode Input
Picker
Generator
Date Picker
Date / datetime / time Picker
vue-datepicker - [unmaintained] Calendar and datepicker component with material design for Vue.js.
vue2-timepicker - A dropdown time picker (hour|minute|second) for Vue 2.x, with flexible time format support. :clock7: (Back and recharged in 2019 :battery:)
vuejs-datepicker - A simple Vue.js datepicker component. Supports disabling of dates, inline mode, translations.
vuedt - Crazy lightweight (<5kb!) Vuejs Date and Time picker component with i18n support, nice animations and not too much fuzz.
vue-flatpickr-component Vue.js component for flatpickr datetime picker
vue-jalaali-datepicker - Jalaali calendar and datepicker for vue.js 2.
vue-date-picker - A vue date picker component inspired by material design
vue-monthly-picker - Vue.js component for month and year picker only
vue-hotel-datepicker - A responsive date range picker that displays the number of nights selected, allows custom check-in/check-out rules, blocking dates, localization support and more.
vue2-persian-datepicker - An awesome Persian datepicker component for vue. کامپوننت انتخاب تاریخ برای ویو.
vue-datetime - Mobile friendly datetime picker for Vue. Supports date, datetime and time modes, i18n and disabling dates.
vue-rangedate-picker - Range date picker with simple usage
v2-datepicker - A simple datepicker component based Vue 2.x.
vue-datepicker-local - A Beautiful Datepicker Component For Vue2.
vue-airbnb-style-datepicker - A Vue datepicker with a similar look and functionality as the popular AirBnb datepicker. Lightweight, configurable and good browser support!
vue-persian-datetime-picker Persian material datepicker. Supports datetime, date, time, year, month.
VCalendar Very customizable and powerful calendar/datepicker component with many features and good documentation.
@owumaro/vue-date-range-picker - A vue component using Bootstrap 4 styles for date range selection
vue-datepicker-mobile - A mobile friendly datepicker for vue2. :cn: select one day or range of date and custom it that you wish.
vue-draggable-cal - Not your ordinary datepicker. A Vuejs draggable date selector with a fresh responsive design, mobile ready and 0 dependencies, 17kb gzipped.
vue-vanilla-datetime-picker - Datetime picker for Vue.
vue2-daterange-picker - Vue2 date range picker based on bootstrap-daterangepicker (no jQuery dependency)
vue-timeselector - Fully and simply customizable powerful time picker component for Vue.js.
vue-date-picker - Lightweight datepicker component for Vue 2.x.
vue-ctk-date-time-picker - A beautiful VueJS component to pick date & time (with range mode) :new:
simple-vue2-datetimepicker - A simple, easy to use vue.js component for date and time picking. :new:
vue-business-hours - Vue component for selecting business hours in an administration panel or dashboard.
material-vue-daterange-picker - a daterange picker of Material Design style for Vuejs 2.x, which is compatible with vuetify and friendly for mobile.
vue-datepicker - A clean & responsive datepicker with Material Design style for Vuejs 2.x. (date/month/quarter && date range picker) :new:
@alireza-ab/vue-persian-datepicker - A datepicker component for select persian date. (single and range selection, select date and time, select with keyboard, customizable style, localization)
vue-easy-range-date-picker - A simple and easy VueJS (2.x) component for date range selection
@vuepic/vue-datepicker - The most complete date picker solution for Vue 3
vue-datepicker-next - Vue 3.x component for datepicker / timepicker / datetimepicker / calendar
Select
Slider
Drag and Drop
Autocomplete
Autosuggest / autocomplete / typeahead
Type Select
Let the user select a tag / something while typing
Color Picker
Switch
Switch / on/off toggle / checkbox
Masked Input
Rich Text Editing
Image Manipulation
Edit images
Display images
Video Manipulation
vue-playlist - A lightweight vue (2.0) component with no dependencies that offers truly seamless html5 video playback. The one and only working solution for seamless video play done with vanilla JS. It takes an array of videos and stitches them together into a single video.
File Upload
Miscellaneous
Wizard
CSV
vuecsv - A Simple CSV Downloader from json with option modal panel component.
vue-comment-grid - 💬 Responsive Vue.js comment system plugin that built with CSS Grid and Firebase REST API + Authentication.
fastcomments-vue - 💬 A Vue component for FastComments, a live commenting system.
Canvas
Link Preview
link-prevue - Flexible component for generate a link preview.
Tour
Data Masking
Authentication
vue-auth-ui - Pre-built set of components for user authentication
UI Layout
Layout for the overall / main view
Frameworks
Responsive
Set of components + responsive layout system
Mobile
UI frameworks for mobile
Set of components for mobile
Component Collections
Set of components without layout system
Admin Template
Set of admin template
Server-side rendering
Static website generator
Other
UI Utilities
Event Handling
Handling of user events (scroll, click, key strike, ...)
Responsive Design
Form
Validation
Resize
Set window scroll position
Virtual scrollbar
Detect when components enter viewport
Customize the scroll behavior
Seamless scrolling
Routing
Lazy Load
Animation
Manage meta information in the document head
Portal
Move a DOM node to a target DOM node
vue-dom-portal - An escape hatch for DOM Elements in Vue.js components.
portal-vue - A Vue Plugin to render your component's template anywhere in the DOM (Works on the virtualDOM level, doesn't move nodes within the DOM)
Filters
SVG
Miscellaneous
WebGL
Fullscreen
vue-fullscreen - A simple Vue component for fullscreen, support Vue2 and Vue3.
Page visibility
Printing
vue-html-to-paper - Vue mixin for paper printing html elements to paper.
vue-to-print - Print Vue 3 components in the browser. Supports Chrome, Safari, Firefox and EDGE.
Utilities
Utilities not directly related to the UI
Typescript
HTTP Requests
Retrieve data over HTTP
i18n
Internationalization / L10n / localization / translation
Custom Events
Persistence
LocalStorage etc.
State Management
Redux
vuedeux - Binding Solutions for Vue & Redux.
vuejs-redux - High order component facilities for Vue and Redux.
vuex-coolstory - Plugin for vuex to run redux-saga.
Mobx
movue - Mobx integration for Vue.js.
vue-mobx - Mobx binding for Vuejs 2.x.
mobx-vue-lite - Lightweight Vue 3 bindings for MobX based on Composition API.
Pinia
Authentication/Authorization
Vuex Utilities
Sync Between Tabs
GraphQL
Concurrency Management
vuency - Concurrency management for Vue.js.
Code Style
Improve readability of code
CSS
Asset Management
Utilities for building / compiling / bundling / loading assets
Page Navigation
Miscellaneous
Web Workers
vue-worker - A Vue.js plugin to use webworkers in a simple way.
vue-log-worker - A Vue.js plugin to log error and vuex mutations to your backend through a web worker
JSX
Migration
Web Sockets
Server-Sent Events
vue-sse - A Vue plugin for using Server-Sent Events (EventSource).
Payment
Payment utilities.
Stripe
Paypal
Plaid
Integrations
Integrate with services or other frameworks
Vue CLI Plugins
Google Analytics
Yandex Metrika
vue-dev-server - A small development server for building vue components.
Storybook - The UI Development Environment. works with v3.2+ later.
Font Awesome Finder - Chrome extension to search, preview and choose Font Awesome icons and copy the selected icon HTML code & Unicode to clipboard.
vue-dummy - Placeholder Text and Dummy Images as a simple v-dummy directive.
Bit - Manage and reuse vue components between projects. Easily isolate and share components from any project without changing its source code, organize curated collections and install in different projects.
ComponentFixture - is a component design to develop and test other components, automatically binding their props.
vue-cli-template-dev-server - A development server for building vue-cli custom templates.
vue-codemods - Collection of codemod scripts that help update and refactor Vue and JavaScript files.
codesandbox - An online IDE and prototyping tool for rapid Vue development.
vue-dom-hints - 💡 Get hints in the DOM. Minimal Vue devtool alternative.
components-helper - Based on the documents to provide code prompt files for vue component library.
vue-unicorn-log - A Vue 2 magical 🦄 plugin to make coloring the (devtools) console output easier and more flexible. Vue 3 version version also available..
Inspect
Inspecting & debugging
Docs
Create documentation
Test
Browser-less require
Load Vue components without browser
Source Code Editing
Text editor plugins
Atom
Sublime Text
Vim
Vim Vue - Syntax Highlight for Vue.js components.
vim-vue-plugin - Vim syntax and indent plugin for .vue files.
Visual Studio Code
Visual Studio
VuePack - Contains HTML Intellisense and code snippets for the Vue.js JavaScript library.
Brackets
Intellij
Emacs
Kate
Kate Syntax Files - Syntax files (modified or original) for katepart (kate, kwrite, kdevelop).
Scaffold
Scaffold / boilerplate / seed / starter kits / stack ensemble / Yeoman generator
Client
Render Vue application in the browser only
Universal
Render Vue application to HTML on the server and to the DOM in the browser
Server
Includes a backend boilerplate
Electron
Parts
Scaffold parts of the app
Runtime
Command Line / Terminal
blessed-vue - A VueJS runtime to let you write command line UI in Vue Edit
temir - Vue for interactive command-line apps
Prerendering